Welcome
You have reached Shadow's myotaku corner.For mutual respect between me and my visiters I only ask to read some, lets call it request for a good enviroment.
And they are:
//First of all, I would appreciate if you remember your manners.
If you desire to leave me a message, use the guestbook.If you do, use your imagination.
Do not steal, re-due or anything that crosses your mind with my graphics or codes.If your interested in any of them, you are free to ask me to assist you. Don't be foolish I have myo ninja/spies, you'll more likely get caught.
Private messages are only to assist, personall messages, any others aside from those mentioned above [ex. chainletters or asking me to visit you] are deleted.

The site and its owner are Yaoi/Yuri friendly.If such a thing offends you, you know the way out.
All in all be nice, respectfull towards others and towards yourself.Its all I truly ask.
Goo Goo Dolls
-
"Black Baloon"
Enjoy your stay.
Shadowlight
Updates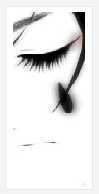 [This is the real update =P]
I couldn't help but giggle a few times with your comments about trying to figure out what I was saying in my language, hehe.
It was fun, shall we do it again sometime soon?More likely, haha. =3
Thanks for commenting though. I gave the link of my site and a few others to my teachers I still don't know what they think about it, next week I'm sure.
Oh since I'm talking about commenting, I'm unable to comment on Myo. this past few weeks, there's some kind of problem with it.I already warned Adam about it...twice. I'm sure I'll be able to comment again in awhile.So in case your wondering why I'm on and leave you a shout on your shoutbox and don't comment, now you know.
Just a quick reminder to two lovable people that somehow are having issues in their lives, one with a stressy somehow un-wanted trip and another with some news that was shocking, for both of you, especially you darling, I'm always here for you whenever you need it.And sometravellerguy, its going to be fine.*hugs*
So the first week back to school has finished and a brand new week is about to beguin and your wondering how was it?
Priceless!
I seriously mean that, it was a bit awkward and confusing the first day but then I got the handle of it.After spending only two days there I had to do an essay, it wasn't too hard, I had help though and I'm very thankfull for the person who gave me a "push", it inspired me and made it look more real, exactly the way my teacher wanted.
I could tell you all that happened during this week with an amazing detail (I assimilated everything to remember in laters years) but it'd be so long and to you, it'd be too boring, to me, exciting to tell, hehe. So I'll just say one or two major events that happened.
Like the Hazing (as I've learned from Duo I thought you called it pranks before XD), I had no one hazing me which left pretty much surprised.
"Errrmmm aren't you suppose to haze me today?Like I'm a freshman....new to school kinda girl?Someone to poke and mess around for your own three years enjoyment?A pay back kinda thing for your haze three years back?....No?....ya tired right? "
I'm sure I've said that to each three year college guy that came by to talk or ask something, hahaha. I know I was seriously asking for it but c'mon the answer was always
"why should I?"
or
"Ermm no?Unless you want me to..."
...incredible!
Okay, okay so I got hazed one time, but nothing too serious, I just had to shout some sillynaughty things in the backyard...but c'mon....I wanted some serious hazing...ya know to remember later?Aww well...
Last Friday was fun, we had no classes in the afternoon, we went to the auditorium to check out the three years WebDesigners students' works and HOLY COW that was BADASS works I tell ya.
I was WOW-ing all the time and my jaw was reaching each time a bit more to the floor with each work that passed through the big screen.
I can assure you that while I was watching that the "click" hit me, I found my future, this is what I REALLY wanna do.I found my vocation.
Each time a student showed us his/her work, they warned us of how hard work is needed to do even such a simple thing because according to them the deadline to do it and make it work decently will very tight so it'll be needed alot of commitment and sacrificies.
So its hard and I'll have many sleepless nights but I can't wait for it! I'll master not only the webdesign but also the audio and video, two brand new subjects they added it this year.
I've also heard that after this I can complement with another three years and finish it as Computer's Arts Engineer or whatever is called, sounds important doesn't it? x]
Anyway its going to be one hell of a ride with many hard work and sacrifices but it'll be worth it, oportunities like this ones don't happen more then one time so I'm very excited to start it and give my very best. =3
Another thing I want to add is, I have great collegues and great teachers (Teachers and students passed most time, chatting and playing around), and all the people that work there...this school I'm in is completely different from my Highschool, I've been warned it'd be that way but...only experience can tell of how much is different...I'm lovin' it so far.
Comments (4)
|
Permalink
Monday, October 2, 2006
---













Friends









Shadow's corner

Welcome

You have reached Shadow's myotaku site.

This site is no longer at hiatus still, due to certain personall affairs, I rarely update.

But please, feel free to browse around just as long as you follow these simple rules.

Which are:

//Although I may or may not be here, I would appreciate if you remember your manners.
If you feel like leave me a message though your before warned that my reply might come late.
Do not steal graphics or codes.If your interested in any of them, you are free to ask to assist you. Don't be foolish I have myo ninja/spies, you'll more likely get caught.
The site and its owner are Yaoi/Yuri friendly.
All in all be nice, respectfull.Its all I ask.

Enjoy your stay.

Shadowlight

Updates

October 2nd

[This is not a real update]


Just showing my site's layout to my brand new Web Design teachers and colleges.
Be nice boys. =P

Em caso esteja a ler isto, este site pertence a Catarina M. é como muito gosto que lhe apresento a minha pequena dedicação e o meu hobbie.

Apesar de saber um pouco mais além disto que lhe é visivel, prefiro um estilo simples e descomplicado, por isso neste momento este site de estilo simples é composto pelo mais básico HTML sendo apenas utilizado tabs (tables) e divs em conjunto. A imagem acima foi composta por mim através do programa Adobe Photoshop CS2.

Um pequeno àparte, a maioria das pessoas que frequentam e usam este servidor (não sendo meu é claro) gostam de anime (banda desenhada Japonesa) para além de outras coisas é claro.

[

Texto somente para preencher o espaço vazio

]Lorem ipsum dolor sit amet, consetetur sadipscing elitr, sed diam nonumy eirmod tempor invidunt ut labore et dolore magna aliquyam erat, sed diam voluptua. At vero eos et accusam et justo duo dolores et ea rebum. Stet clita kasd gubergren, no sea takimata sanctus est Lorem ipsum dolor sit amet. Lorem ipsum dolor sit amet, consetetur sadipscing elitr, sed diam nonumy eirmod tempor invidunt ut labore et dolore magna aliquyam erat, sed diam voluptua. At vero eos et accusam et justo duo dolores et ea rebum. Stet clita kasd gubergren, no sea takimata sanctus est Lorem ipsum dolor sit amet. Lorem ipsum dolor sit amet, consetetur sadipscing elitr, sed diam nonumy eirmod tempor invidunt ut labore et dolore magna aliquyam erat, sed diam voluptua. At vero eos et accusam et justo duo dolores et ea rebum. Stet clita kasd gubergren, no sea takimata sanctus est Lorem ipsum dolor sit amet.

[

Texto somente para preencher o espaço vazio

]

Comments (5)

|

Permalink

Monday, September 25, 2006

---














My sky









I tried to be perfect

But nothing was worth it,

You have reached Shadow's myotaku site.

This site is no longer at hiatus still, due to certain personall affairs, I rarely update.

But please, feel free to browse around just as long as you follow these simple rules.

Which are:

//Although I may or may not be here, I would appreciate if you remember your manners.
If you feel like leave me a message though your before warned that my reply might come late.
Do not steal graphics or codes.If your interested on the codes/graphics you are free to ask me to assist you. Don't be foolish I have myo ninja/spies, you'll most likely get caught.
The site and its owner are Yaoi/Yuri friendly.
All in all be nice, respectfull.Its all I ask.

Enjoy your stay.

Shadowlight

If you believe it's in my soul

I'd say all the words that I know

So why am I updating today you ask, well today is very special to someone and to some of us as well. Let's hear a lil' story shall we?

Once upon a time 26 years ago, on a very bright and warm day, a small beautifull baby girl was borned.September 25th was the date.

The world couldn't recieve better grace from such a wonderfull creature.

From a child who was a spotline to a wonderfull unreplaceble woman she became. Still, the world and everyones that have the honnour to share her life rejoice and smilles upon her.

Whenever she crosses our sight or when we hear her name its like we can listen a truly beautifull lullaby master piece directly from heaven, impossible to be repeated, impossible to be played by others, because nothing can be compared to her.

She never cease to amaze of how far she can go to make someone smille and be conforted, she rejoice when your happy, she cries and embrace you when you reach the bottom.

She is

our air, our sun, our stars, our moon, our goddess

, we certaintly wouldn't be the same without her.

This story does not have an ending, not yet, its too soon. There will be many more adventures along with her and who knows, in a very far future we will be sharing our stories about our young days together with our grandsons while we take naps between.

Shanny will never grow old

, because angels

can never grow old.

Happy birthday

love

. I hope many many more years come and we'll be cherishing all our moments forever together.

Love you truly,

*snuggles*

~Shadow your eternal KittyKat <33 Comments (6)

|

Permalink

Pages (39): [

First

][

Previous

]

1 2 3 4

5

6 7 8 9 10

[

Next

] [

Last

]