KOF Fan Club


Here are the Rules:

1. You must be a fan of the video game series The King of Fighters.

2. You must put up a banner on your site.

3. Spread the word! If you know anyone who likes The King of Fighters, then tell them about this fan site.

How To Join:

Simply sign the guestbook and your automatically a member. We will add you to the members list.

Banners:

Choose the banner you like and copy the html code below it, then paste the html code to your site.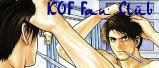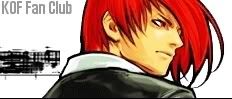 comments
Members List
Founder of this site
Teapot Domescam