myOtaku.com: XCrazy AngelX



hello i'm Xcrazy angelX i was just crazy angel but my site started being all stupid like you know =3 so i have this one now! well other things about me i love music it's a big part of my life and i don't think i would be able to live with out it also i get bored really quick and do random and stupid things like just a few days ago i made a myspace and myOtaku for my dog(her user name on her is CiCixXxpuppy-dog) last thing i'll add you after you write in my gb until then no add for you XP other then that i really don't have much to say enjoy my site write in my gb and have lots of fun and if you don't have fun then i will hunt you down and kill you =3 lol

peace~out

ok last thing go see my best friend! her nickname on here is rizzy user name is rizelmineredwolf

she rox and everyone should envy her (and me) lol jk jk

XanimeXrockXcore! a club for ppl that love anime and music!
click the pic!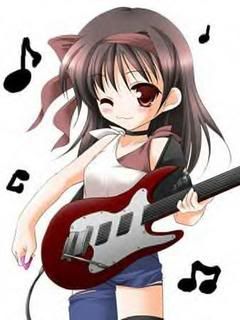 Tuesday, August 5, 2008
---
i miss everything
i miss being on here
i mess my friends on here
i just being here
i miss it all
Comments (0) | Permalink
» Archives
Featured Quiz Result: