myOtaku.com: Valiant Sage
".Everyone.Has.A.Good.Side."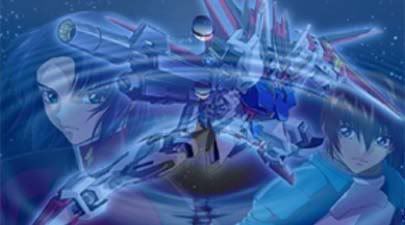 .INTRO.
.ABOUT.ME.

Welcome to my mind! My goal on this site is to help people with whatever they need, whether it be personal problems, html, or if you just need someone to talk to, I'm here.

So, about me, I just graduated high school and I'm getting ready to go off to college for digital arts. I enjoy playing and listening to music, drawing, playing video games, sports, and learning more html.

I am a Christian, Seventh - day Adventist to be exact, and I'm not afraid to let the world know. Having people not like me because of it is a very small sacrifice to pay for our creator and savior. Just because I'm a Christian doesn't mean that I am perfect. I am human just like everyone else, which means that I make mistakes and do things that I regret, but I try to the best of my ability to be a good role model for others and still have fun. Seventh – day Adventists go to church on Saturday, we believe the Sabbath is from sundown Friday night to sundown Saturday night and all the time in between is devoted to the Lord.

I have a beautiful girlfriend who makes my days bright and extraordinary. I honestly believe that because of her I am a better person. She is the one who invited me to go to church and I ended up getting baptized. She is an amazing person and my life would be dull without her. We started going out September 22, 2005 and have been together since and I hope to we stay together for a long time to come.

I have many great friends who are fun to be around and make my life fun. I have quite a few on MyO that I know personally. Great friends are hard to come by, but when you find them, they are there forever.

If you have any questions about me, my faith or anything, just pm me or something. I always reply. I hope see you guys around here!!!

God Bless You All

.V.S.

---
.MY.BUTTONS.


If you want to add my button to your site, just ask and I will give you the code. If you put mine on your site, I will add yours to mine.


---
.FRIENDS'.LINKS.
---
.MY.CLUBS.


".Everyone.Has.A.Dark.Side."

".Everyone.Has.A.Choice."

".No.One.Is.Perfect.Except.Jesus.Christ."
Monday, November 12, 2007
---
Sorry...


sorry everyone for not posting in such a long time... I have been very busy since I have started college, but I have no excuse for the time before college...

I'm not sure what I'll be posting here next... any suggestions?

if you have any questions about religious, social, personal problems, please feel free to pm me or comment and I can answer it in a reply to your message or a post about an annonymous person. No real names would be used unless you want them to be used.

That is all, thanks for thsoe of you who still come by. :)


Comments (0) | Permalink
» Archives