myOtaku.com: narutocrazy101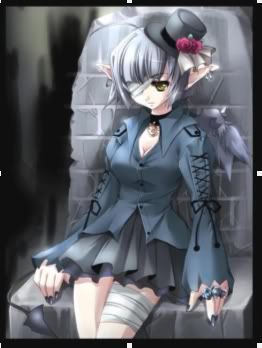 hey guys wazzup? u like my site? well i would love to have new friends so please sign my guestbook and ill sign it back a soon as i can and ill add u to. i love MCR my fav gerard!
and fall out boy PETE WENTZ IS AWSOME and others such as girugamesh, A7x,30seconds to mars,paramore,group X,lacuna coil,eluvietie,Meshuggah,iced earth.slipknot,dragonforce,
killswitch,helloween,inked in blood,KoRn,Dir EN Grey,and many more. 4 anime i go 4 GAARA!! *droolz* so evil....
anyway fell free to pm me anytime!
bye!

Monday, April 7, 2008
---
bachhhh
hey guys i am in school and i am bored and stuff
.....
...
..
.

.........SIGN MY GB!!!!!
Comments (0) | Permalink
Monday, March 24, 2008
---
...:)
hey guys...i am bored,,,,,....now i am getting confused with the new pming things like everytime i look there it tells me to use the new pm otaku thingy....its pretty weird....

anyone else confused.....?
Comments (3) | Permalink
Sunday, March 23, 2008
---
hey guys
yo!
Comments (2) | Permalink
Thursday, March 20, 2008
---
hey
anyone bored....cause i am *starts eating cookie*
:}
Comments (0) | Permalink
Tuesday, March 18, 2008
---
waw
waw its been so long damn.......
Comments (2) | Permalink
» Archives



Featured Quiz Result:
i hate sakura i hate her!!!!!!!!!!!!!!!!!! at least im a genin