myOtaku.com: KitsuneTsuki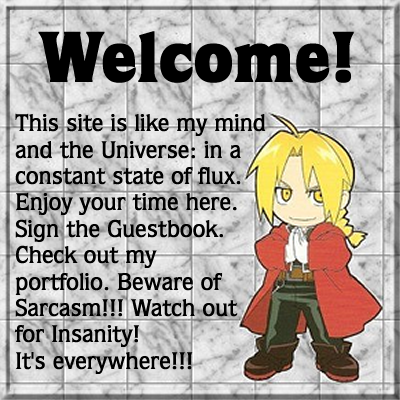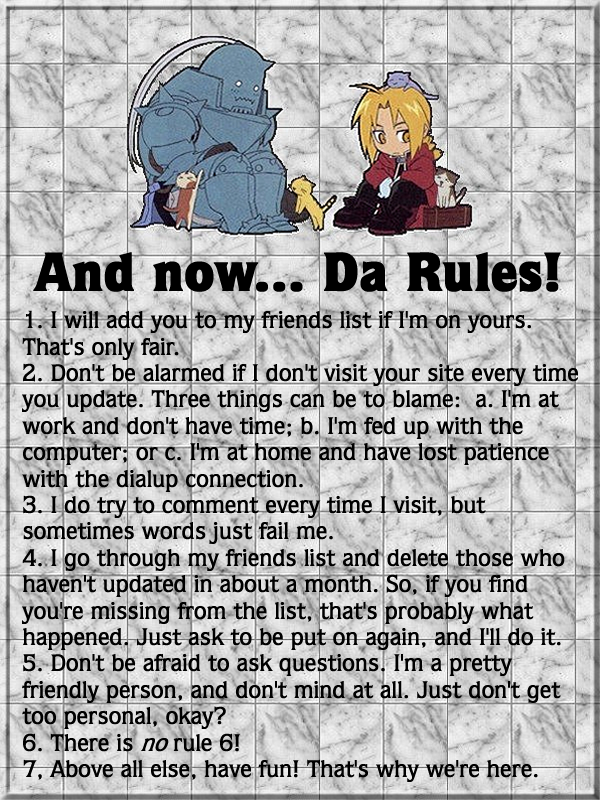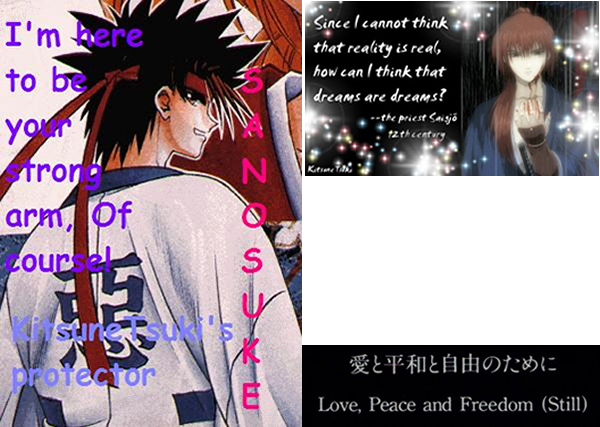 Click here for my story:



Last Chapter posted: Chapter 36 - Voices Again
Date posted: 8/8/2007

And now...Men Without Pants



Wednesday, November 25, 2009
---
Gaaaaaaaaaaa!!!!!


Shut up!!!! I really don't give a rat's patoot, okay? Just stop talking to me. Go away. I don't like you. I never have liked you. I never will like you. I barely even tolerate you!!!! GAAAAAAA!!!!!


Okay. I apologize for that. That was not directed at anyone here in myOtaku or theOtaku at all. It was directed at the person sitting about 10 feet to my right.

Otherwise... how's things? I'm fine. Happy Thanksgiving, everyone!!!


Comments (1) | Permalink
Saturday, November 21, 2009
---
Meh... whatever.


I still exist. I'm seriously bored right now. I want to go home.


Comments (0) | Permalink
Wednesday, November 4, 2009
---
Will this night ever end?


This has got to be the longest shift ever. Sure, I'm scheduled for only 8 hours and there's just an hour left in the shift, but I feel like I've been here for at least 18 hours already!!!

Arrrgh!!!

I think I'll go read now.

Laters!


Comments (1) | Permalink
» Archives



Featured Quiz Result:
Woohoo! It's Ed!!!!


Wheee!!!