(\_/)
(o.O)
(> <)

This is Bunny.
Copy and paste Bunny into your profile to help him with world domination.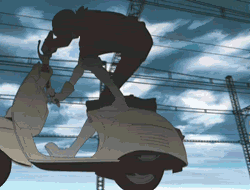 Friday, February 8, 2008
---
Benazear Bhutto assainnation
"The Good die young" is the saying and it is true when Benazear Bhutto was assasinated Iraq was dealt a heavy blow she was making a lot of headway in the rebuilding of the country.
Comments (2) | Permalink
Friday, January 25, 2008
---
I feel like typing in a German accent
Ya das goot.for dose ov you dat do not know I am half German and proud of it also i(although of german descent)am not a nazi.I don't like any hate group I don't think they should exsist.

FIN(that means end in latin)
Comments (1) | Permalink
Tuesday, January 1, 2008
---
Happy New year everyone
Yo i am back with a mission wich i forget at the moment oh well read later see ya
Comments (0) | Permalink
Monday, December 24, 2007
---
Well I might pack it up no hits on the site and nothing to do
If your reading this i am probably on still Pm me or comment sign my guest book Do something cause I am Bored really seriously Bored.See ya Alfa Noodle signing off.Later
Comments (0) | Permalink
Hey comment hang whatever.my site is your site.
feel free sign the guest book,listen to my music or add me as a friend don't matter to me nothing interesting going on either and i hope you all get what you wanted for chritmas happy holidays catch ya later
Comments (1) | Permalink
Sunday, December 23, 2007
---
I am back on thanks to my cousins labtop
Yo Hope everyone reading this is having an awesome holiday vacation i am so awesome like Mountain dew.and if you want comment on this if to want to tell me about your vacation well i will probably post again commenet if you want.See ya later
Comments (1) | Permalink
» Archives



Featured Quiz Result:
Yeah i am like Naruto we kinda look alike but...Wow this is awesome we are both the same WOO_HOO!!!!!!