myOtaku.com: darkhuntress15
Welcome to my quiz results page. This section features the results from every quiz I've ever taken. 10 quiz results are listed per page, in reverse chronological order.
Result Posted on 03/11/07:
You scored as Darkness. Darkness isn't a bad thing at all! So don't worry. Just like darkness you like to be independent and to do things by yourself. You tend to turn a blind eye to things you don't want to see, or things you don't want to change. You can be brutally honest, its good in some ways, because someone has to tell these people. You can be self-centered and mostly concerned about yourself, but if anything happens to anyone you love, your right there defending their honor. You tend to dominate a room, and people who love everything tend to bug you, or annoy you. More than anything you want to be wanted and recgonized.
Please Tell me what you think! Negative feedback VERY welcome! Tell me how to fix it! :)





| | | |
| --- | --- | --- |
| Darkness | | 94% |
| Fire | | 63% |
| Water | | 56% |
| Light | | 56% |
| Ice | | 56% |
| Earth | | 38% |
| Air | | 6% |


What Element Are You? (BOY+GIRL ANIME PICS & DETAILED ANSWERS)
created with QuizFarm.com
Result Posted on 01/18/07:
Result Posted on 10/17/06:
What is your real Zodiac sign- (beautiful pictures, lots of lenghty answers)

You are a Scorpio, born in the midst of fall. Your sign is the sign of transformation. You think very deeply, and people usually don't know the real "you". You are determined, protective, focused, brilliant, self-sufficient, magnetic, brave, unbreakable, open-minded, loyal, strong, and sensitive!! Unlike other signs you have three, yes three, symbols; 1) an eagle, which soars high, is proud, and very protective. 2) a magical phoenix, with the ability of rebirth(through the greatest challenges of life). 3) and finally a scorpion, whose fierce loyalty makes a great friend and seeks revenge when betrayed!! The scorpion also symbolizes self-defense and self-protection! -your lucky colors are crimson(the color of passion) and black(the color of power) -your metal is plutonium -your precious stone is topaz -your day of the week is Tuesday -your element is water -the part of the body that you rule is your reproductive organs -and your best love matches are a Virgo, Cancer, Pisces, or a TaurusClick Here to Become a Vampire
Take this quiz!


Quizilla | Join | Make A Quiz | More Quizzes | Grab Code
Result Posted on 08/25/06:
What is your true element? (Great Anime Pictures) (Very Detailed Results)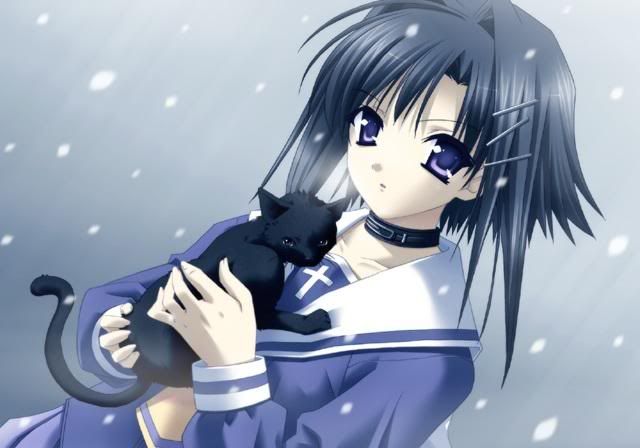 IceHidden nature, a shell of fear. You are a lonely person, just like darkness. However, you are simply afraid of failure. You are not content with your loneliness, you wish for more. You are a kind hearted person, but you don't let people see it. Every now and then you slip and end up showing your other side, but when people question, you return to your solid form. Please, come out of your corner. The world holds much love for you too.
Take this quiz!


Quizilla | Join | Make A Quiz | More Quizzes | Grab Code
Result Posted on 08/20/06:
What Half Demon Are You?girls only, sorry!

Wolf demon. Normaly a loner, you like to have friends but sometimes, you can get wild and care free.You are protective of your friends. You never lack an answer either.
Take this quiz!


Quizilla | Join | Make A Quiz | More Quizzes | Grab Code
Result Posted on 08/19/06:
Which Kingdom Hearts 2 world are you (pictures, icons, elaberate answers)

You are the Kingdom Hearts 2 world Halloween Town. You don't necessarily feel you are appreciated enough. Always wishing to be the center of attention, you long to feel the sense of purpose. Though it seems no one likes you, they do. You have awesome friends, but they don't seem to fill the empty gap deep within you. So you have turned to the only answer you think there is: excitement.Feeling: UnentertainedSong title: The best is yet to comeColor: Grey for fright, ambivalence and confusion.Character: Jack SkellingtonHalloween Town icon:

Take this quiz!


Quizilla | Join | Make A Quiz | More Quizzes | Grab Code


Result Posted on 08/14/06:
I wish that Fred and George would be two SEPARATE ppl in quizzes ¬_¬



Harry Potter Wedding Quiz! (Who you get married to, dress, honeymoon, and what type of wedding!)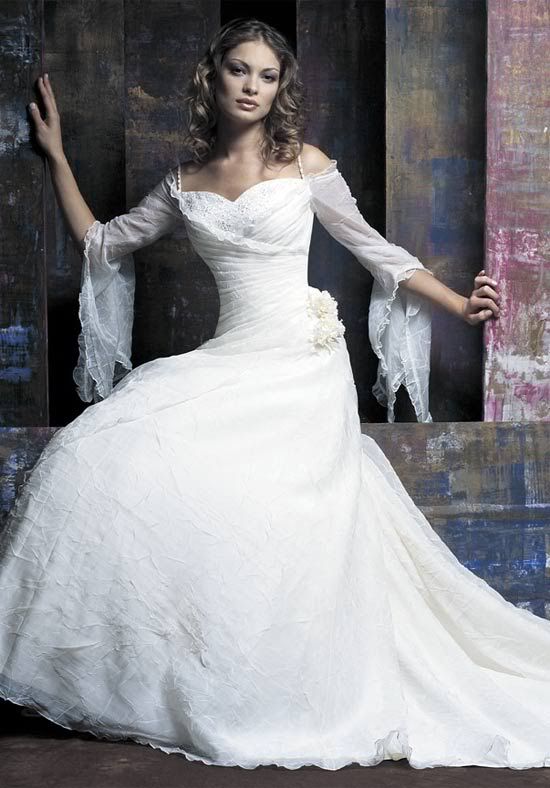 Name: Rebecca or Raina Anders, soon-to-be Weasley Fianc: Either Fred or George Weasley Type of Wedding: In a hall with tons of jokes! Honeymoon: You two went to the Bahamas! Bridesmaid: Either sister.
Take this quiz!


Quizilla | Join | Make A Quiz | More Quizzes | Grab Code


Result Posted on 08/14/06:
Awww, how shweet!



Who is Your Hogwarts [Marauders Era] Love? For girls; long results.
Your Hogwarts Love: Sirius Black!Your House: GryffindorWhat are you like:You're best friends with the Marauders, and you are a Chaser in your House Team. You are sort of athletic, but you are also smart and funny. You like Sirius, but you know that throwing yourself at him is not the way to win his heart. You excel in your studies, and are somewhat favored by Prof. McGonagall. Sirius confides in you and trusts you with everything.How it happened:"I cant believe you are actually late for cheering practice." You taunted James as he arrived at the pitch, breathless. You and the Marauders are best friends, and often enjoy teasing each other."Yeah James, what happened? Did good ol' Snivellus stop you to make out?" Sirius said as he flew next top you."Dont Sir, we know how sensitive Jamie-poo is about being teased to Snivellus. They just broke up 'cuz Snape left him for Avery!" You laughed at James' red face and squealed even more as he chased you around the pitch. You see Sirius laughing and felt you heart skip a beat. Damn, you think, Sir is, like, the hottest guy in Hogwarts. No way would he fall for a girl like you - especially not one of his best friends. But because of the momentary lapse of concentration, you forget where you're going and crash into Sirius, landing straight into his arms, and your broom falling to the ground.James exploded with laughter, "See that's what you get for teasing me."You were about to whip up a comeback when Sirius held you up straighter, jostling your body."What the heck are you doing?" You ask him, and before you could add more, he grips his broom tightly and speeds off into the woods."Where are we going!" You scream, but he just laughs all along. Finally, both of you land in a field somewhere in the south of the Forbidden Forest. The field was bright, the grass was green, and there were lots of flowers scattered on it. You looked around and went to the lake, marveling at its crystal clear waters."What are we doing here?" You whisper silently, afraid to break the solemnity of the place.He takes your hand, and if you are outwardly surprised, he does not seem to notice. "I... I know we're just friends. But I cant," he pauses, "I cant hide what I feel for you anymore." He exhales. "I know I havent really been Mr. Relationship, but this thing I feel for you.. I've never felt it before, you know?" He looks into your eyes and looks away. "I know you dont like me like that, I accept that, but I just really needed to tell you. You're not like any other girl. I want to be with you always, even if it means that I will just be your friend.""Actually, I dont want us to be friends." You smirk as he faces you. You take a step near him and clasp your hands behind his neck. "I want us to be more than friends."His grey eyes look deeply into yours and you feel him absorbing every detail of your face. "Really?"You answer him with a kiss.
Take this
quiz
!
Quizilla | Join | Make A Quiz | More Quizzes | Grab Code


Result Posted on 08/14/06:
Yay for Fred!



Hogwarts Love Quiz (details and pics) Girls and gays (but girls really make more sense for this)

Congratulations!Your House: RavenclawYour Boyfriend: Fred WeasleyYour Best Friend: Ginny WeasleyHow he asked you out:He up front asked you with a grin on his face, mentioning several times that if you didn't want to date him, he'd respect your decision because he cares about you. Well, how could you turn down a cutie like that? You said yes, and he's been a great boyfriend. -What people think of you-Harry: I don't know her all that well, but she's very pretty, and I'm glad she and Fred are happy together.Ron: All I've been hearing from Fred lately is, "*your name* this," and "*your name* that," It's crazy! He won't shut up about her!Hermione: She's alright. A little too mischevious for her own good, though.Oliver: Who?Draco: I've seen her before with that one Weasley twin. Pretty and all, but she should get a better taste in men. Fred: This girl is my soulmate. I'd do anything to keep her forever. She's exactly my type, and she's so perfect!George: I think she's great. I'd probably never date her for Fred's sake, but she's kind of my type. Neville: She scares me... her pranks are really good, which terrifies me! Ginny: She could be my sister, we're so close! In fact, one day she might marry Fred, and then we can be sisters in law!
Take this quiz!


Quizilla | Join | Make A Quiz | More Quizzes | Grab Code


Result Posted on 08/14/06:
I think of myself more as a Ravenclaw, but oh well! *shrugs*



Your Harry Potter Life. House - Boyfriend - Best Friend - Yule Ball Dress And Experience - General Personality [[Good Pictures]]

Oliver Wood is your boyfriend. You enjoy him because of his drive. He is very ambitious, and you adore his ability and his intelligence. He treats you like a princess, and thoroughly enjoys being with you. Sometimes he is a little preoccupied, but you always bring him back to reality. He loves doing things for you, he loves hanging out with you. Infact, you both get up early on Saturdays to watch the sun rise together, and go to the Great Hall for breakfast before anyone is even up. It's sort of a romantic ritual for you two, and you love the time you get to spend with him alone. He adores you, is absolutely smitten. You, of course, feel exactly the same.





You are in Hufflepuff! You have a very big heart, and you are nice to every single person who crosses your path. People are very drawn to you because of your openness and willingness to see people for who they really are. You are a very average person, with good grades, good friends, a good boyfriend. Your life isn't crazy, but it's not boring either. Quidditch is one of your biggest obsessions, which is perfect because your boyfriend just happens to play it. You love watching the matches, and getting into heated discussions with people about it. You also love people, you just like being around them. You enjoy the company of a good friend.

--------------------------------------------------------------------




Cho Chang is your best friend. You two thoroughly understand each other and you love talking to her. As you are friends with everyone, you help to ground her a little bit. She also helps to put you out there a little more. You two are a nice balance for each other, and you really enjoy her company, as she enjoys yours. You two aren't in the same house, which means you don't really get to spend as much time together as you like, but you always make sure to meet for meals and such.

--------------------------------------------------------------------

Your Yule Ball experience was beautiful. Here are a couple of possible dresses you might like.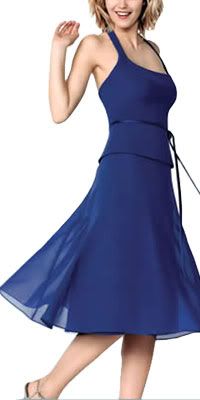 Oliver sees you walking towards him and his jaw drops. He takes your hand, and places a delicate kiss upon it. He tells you that you look absolutely radiant. You blush and smile, he smiles back. You spend the night dancing and laughing, having a great time. At the end of the night, he walked you back to your common room. He pulled you close and told you that he had an amazing night with you. You nodded in agreement, and he pulled you closer, into a warm embrace. He held you, and you simply melted into his arms. He whispered into your ear, just sweet things. He said you looked so beautiful tonight, he'd never seen an angel before he saw you walking toward him. He said that he knows you guys have been together for a while, and he's ready to tell you something. You are a little nervous, wondering what it might be. He leans in and gives you a soft kiss before whispering again in your ear. He says... I love you. Your face lights up and you whisper, I love you too. You both hug tighter and your arms make their way around his neck, and his arms find their way around your waist. You bring your lips together for one last kiss before the night is over. He turns to go, and you watch him walk for a bit before he turns back around. He simply said, 'I must be the luckiest guy alive. You love me.' He gave a sweet smile. You respond with, 'I do. But you know what's even better?' He says, 'what?' You say, 'You love me.' He smiles at you, winks, blows you a quick kiss, and walks back to his common room. You spend the entire rest of the night scribbling everything down in your journal. You don't want to forget a single detail of this dream night.

--------------------------------------------------------------------
Take this quiz!


Quizilla | Join | Make A Quiz | More Quizzes | Grab Code