Welcome to my quiz results page. This section features the results from every quiz I've ever taken. 10 quiz results are listed per page, in reverse chronological order.


Result Posted on 04/25/08:
YAY!!



What male Katekyo Hitman Reborn character are you?
You are...Dino! You act as a big brother to most of your friends. You can be clumsy and silly, but you have good sense and know how to read people and situations so you rarely stick your foot in your mouth so to speak. As a kind and generally cool guy you've got the makings of being the best big brother in the world! Cool!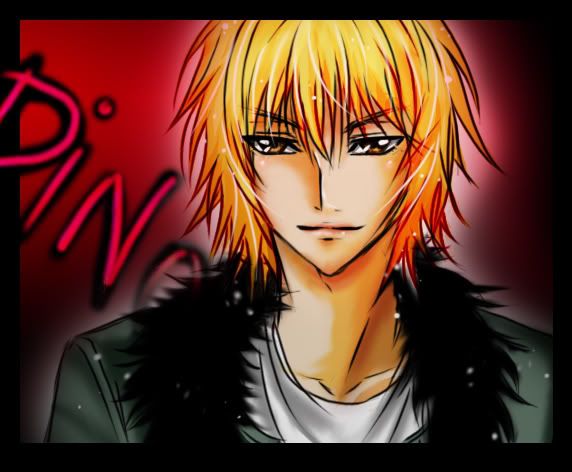 Take this
quiz
!
Quizilla | Join | Make A Quiz | More Quizzes | Grab Code
Result Posted on 02/29/08:
What Chris Means
You are very open. You communicate well, and you connect with other people easily.
You are a naturally creative person. Ideas just flow from your mind.
A true chameleon, you are many things at different points in your life. You are very adaptable.

You are truly an original person. You have amazing ideas, and the power to carry them out.
Success comes rather easily for you... especially in business and academia.
Some people find you to be selfish and a bit overbearing. You're a strong person.

You are wild, crazy, and a huge rebel. You're always up to something.
You have a ton of energy, and most people can't handle you. You're very intense.
You definitely are a handful, and you're likely to get in trouble. But your kind of trouble is a lot of fun.

You tend to be pretty tightly wound. It's easy to get you excited... which can be a good or bad thing.
You have a lot of enthusiasm, but it fades rather quickly. You don't stick with any one thing for very long.
You have the drive to accomplish a lot in a short amount of time. Your biggest problem is making sure you finish the projects you start.

You are the total package - suave, sexy, smart, and strong.
You have the whole world under your spell, and you can influence almost everyone you know.
You don't always resist your urges to crush the weak. Just remember, they don't have as much going for them as you do.
Result Posted on 02/23/08:
You Are Flan Pocky
Your attitude: modern and offbeat
East meets west... sweet meets salty.
You're a pro at bringing unusual combos together!
Result Posted on 01/21/08:
Result Posted on 01/19/08:
Result Posted on 01/19/08:
Result Posted on 01/19/08:
Result Posted on 01/19/08:
Result Posted on 01/11/08:
Result Posted on 01/02/08: