myOtaku.com: X5XKatieMacX5X

Hey Guys thanks for coming to my site, hope you like it! Feel free to sign my guest book, make yourselves completely at home!
Have Fun,
Macki
Kindness is a language the deaf can hear and the blind can see!?!
Remember this when you see a kid getting picked on at school or while hanging out with friends at the mall. You have no idea what words can do to a person!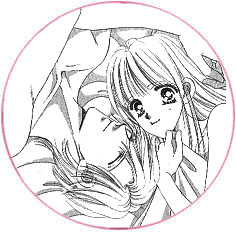 Saturday, December 3, 2005
---
Guns N Roses
Well theres this person and this other person and i wont get to it, but they kindas gots mes intos Guns N Roses.....and yeah, they totally rock!!!!!
Macki
Comments (3) | Permalink
OMG
Melismatics so totally rock!!! Me and a friend went to this place called the Warehouse and watched then perform. There not famous yet, but i know that they will be very soon!
Comments (1) | Permalink
Tuesday, November 29, 2005
---
PAY BACK MAJOR
Hey everyone,
Today totally kicked butt. A friend from school and I finally stuck up for each other and like totally wowed alot of people around us including other tables! It was pretty sweet! Well I thought since I havnt undated in a while that I should tell you how its going.....
Thanks for all the Support
Macki
Comments (0) | Permalink
Thursday, November 24, 2005
---
Piccys
OMG.....dont my pictures totally rock?? well i am hopping that you all like them. by the way happy thankgiving! I cant wait till tomarrow so i can go early bird shopping!! Its like a tradition for our family, atleast for me and my aunt Stacy. Well i hope that you are enjoying my site, i am going to update as much as i can while im over break.
Hugs and Kisses
Macki
Comments (0) | Permalink
» Archives