Brinstar theme song...yeah i guess im like a game nut

Yo, welcome to my site. But i'm still learning how to make a site, so it's not that great. oh yeah, please sign my guestbook or something i like to know people's input.




*HUGS* TOTAL!give Vito more *HUGS*

Get hugs of your own

My game company




"Metal Wing"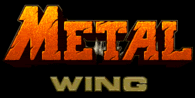 Saturday, July 19, 2008
---
the grendizer
the grendizer
Comments (0) | Permalink
Saturday, July 7, 2007
---
WHY THE HELL HAVEN'T YOU JOINED THE FORUM!?!?
The title says it all.....
Comments (1) | Permalink
Wednesday, July 4, 2007
---
Forum
Join or DIE. I wont kill you but M Bison WILL, so JOIN!!!!!


http://z7.invisionfree.com/coldpizza/
Comments (0) | Permalink
Monday, July 2, 2007
---
Upcoming Game from Uber N-Tertainment
If you don't know, I have my own game company called Uber N-tertainment. I have one game currently produced called "Metal Wing" which, if anyone wants can either message me, email me, or do whatever if you want a link to download it (its freeware) But right now I'm working on another game, "Metal Wing 2" a kick ass game thats much better than the first one.

Screenshots:



Comments (1) | Permalink
Saturday, June 30, 2007
---
JOIN THE FORUM!!!!
http://z7.invisionfree.com/coldpizza/
Comments (0) | Permalink
» Archives