is this the place i introduce myself?

ahh im not that good with words...

age:23
favourite colour:green/black
favourite media:pencil

what else?

and why are u here?
Please..introduce yourself!
:)


vampire kiss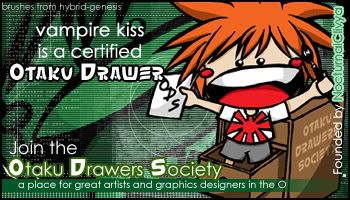 Featured Quiz Result:
to live or die.. *bang bang* die!


ohh ...i feel honoured...my hat is everything...*puts on hat* and i looove cats...