Hi everybody!
I'm Ussop a Luffy's Companion. I'm a brave pirate and my purpose is to become a brave warrior of seas !
My name is mickael I am french but i can speak english. I live on an island which is Reunion in the Indian ocean. I'm 20 years old. I am a fan of manga animated as One Piece, Bleach Naruto essentially.
I'm also a huge fan of Jessiba Alba it's my wife! she's awesome, beautiful, full of talents.. she's perfect and divine.
If you want to speak with me about mangas or others subjects, pm me and i would answer u. Soon bye!
One Piece RULES!!!!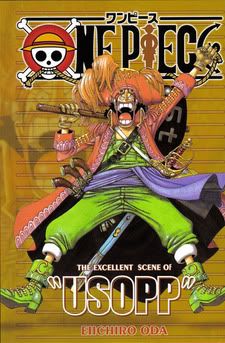 Thursday, September 11, 2008
---
One Piece


Comments (0) | Permalink
Naruto


Comments (0) | Permalink
Japan Expo 08 (Paris)
The convention was awesome! There are a lot of people! I didn't Cosplay when i were there but there are some people that cosplayed.
I put several pictures of the convention.
The first picture is a picture of Chopper.. a BIG Chopper. It was impressive and very well made. There are different stand and for example a stand of One Piece.



Comments (1) | Permalink
Thursday, September 4, 2008
---
HI
Escuse me if I didn't post articles since a long time. I was on holidays. The holidays are finished. Do you have spend good holidays?
I went to Japan Expo on 2008 to Paris, it's every year. It's very well!
There are many things to be seen on the universe manga. We can find with pleasure objects on his favorite mangas as Naruto, Bleach and more.
We can find other articles as Cosplays etc

Comments (1) | Permalink
Friday, June 27, 2008
---
Summer
The summer comes!
What are your projects for this summer?
You are going to travel?
I think that you've a lot of projects. After the work, it's essential good holidays.
Happy Holidays!

Comments (2) | Permalink
Wednesday, June 18, 2008
---
Cosplay
The World Cosplay Summit is an annual competition of cosplay. Do you know this competition? Several countries participate in every edition. There is also a price of group but it's the price of the best binomial of cosplayors that is most important. Brasil won in 2006 and in 2007 it's France. It's well because if you win, you are recognized by the other cosplay. but participe is a big pride.

Fist Ace you should try to participate in this competition. I should try to participate in this competition but it's a rigorous competition, they forget no detail.



Comments (1) | Permalink
Tuesday, June 17, 2008
---
Cosplay
Outlaw Melfina it's cool if you cosplayed as Miwako from ' Paradise Kiss '. If you have some pictures you can show them.
To avoid the confusion, it's not me on the picture of my previous post. I chose a picture at random where there are a cosplay of Naruto. I have a cosplay of Kakashi, I miss some things.
Ace i wait pictures of your cosplay of Inu Yasha. Thanks you for your support about my cosplay of kakashi. I'm going to put some pictures when i completed my cosplay.
In the picture, a cosplay of zabuza (Naruto).


Comments (2) | Permalink
» Archives