omg!!
parents are making me take my L's for my liscence...gah its soo hard and i DO NOT WANT TO DRIVE...I AM WILLING TO BUS IT FOR THE REST OF MY LIFE!!!
if you wanna try out for yourself...go here
theres 2 parts to the test...and for the 'give way' you have to get all 8 questions right and for the theory you can have 10 mistakes..and THATS IT!! gah they confuse me!


omg theres a parallel universe's out there....IN JAPAN!!! (ok i noe that i mite sound like one of those geek-a-zoids that are in love with star trek or wat not...but hear me out!) 
This all happened that friday afternoon, after an early dismissal from skool.  Some frends and i were walking through china town.  We walked past several stores, until we came to an end with those automatic doors. THEN suddenly i see a poster on the window of the hairdresser's and *dum dum DUM -suspense music* i saw VY...thats right i saw a picture of NGUYEN NHA VY!!!!!!!! The poster was just an article from a japanese hairdressing magazine and my friend was there....RIGHT THERE ON THE RIGHT BOTTON CORNER (go check it out if ur in adelaide)
my story seems pretty stupid up TIL NOW because i have evidence...ofcourse i wasnt stoopid enuf to rite a blog without hard evidence....*voice over* the following images may contain some horror scenes*
this picture is taken from the HAIRDRESSERS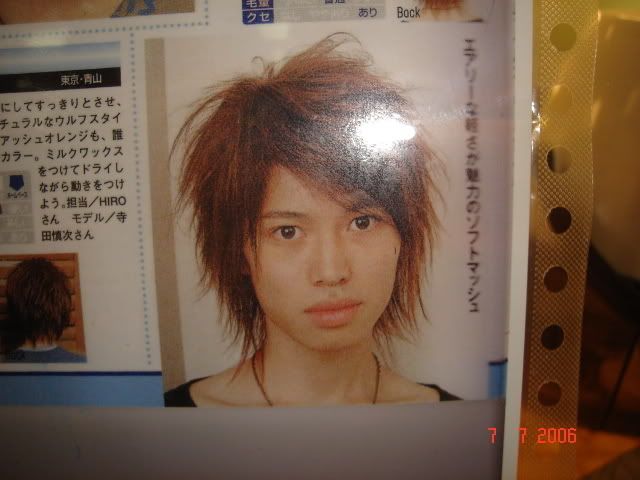 this is a picture of VY
 




  (i couldnt find a pic of her not smiling...and with this hair style...so wen i do get that pic i'll post it...BUT U CAN SOOO TELL HOw they LOOK A LIKE!!!)


Comments (5) | Permalink