Welcome to my Otaku page!
I come here as much as I can..

But I'm an anime fan and comic book fan. I love to draw and read.

So Hope you like it here and see ya'll around sometime.

Love and Peace!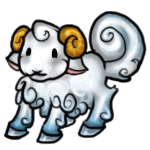 <~ Emi-chan!



Here is my DeviantART site http://spookykatie.deviantart.com/

~My quote~
The un-forgiven can be forgiven, You should never let them be forgotten for the un-forgiven they have done.




Featured Quiz Result:
This was a fun Quiz!


Now how did this happen? I'm insane... Well sounds right.





How to make a SpookyKatie
Ingredients:
3 parts success
3 parts crazyiness
5 parts joy
Method:
Combine in a tall glass half filled with crushed ice. Add curiosity to taste! Do not overindulge!