myOtaku.com: Shinobi-Force1



If you had made it here then you have chosen a life to live in the world of shadows........


I AM A MAN,
I TRAINED MY BODY TO THE LIMITS AND BEYOND AND PERFECTED MY SKILL TO DEFEND MYSELF AND OTHERS AT WILL....

I AM A WARRIOR,
I FIGHT UNTIL THERE IS ONLY ONE LEFT ON THE BATTLEFIELD,TO ENGAGE IN COMBAT AND PUSH MY BODY TO THE TEST WITH THE BLADE I WIELD.......

I AM TRUST,
I WILL PROTECT THE INNOCENT AT ANY COST OF MY LIFE.SHOULD YOU SUMMON ME I WILL COME,UNTIL THE YOUR FEAR IS GONE AND THE DEED IS DONE....

I AM A SHINOBI......
ONE STROKE-ONE KILL.....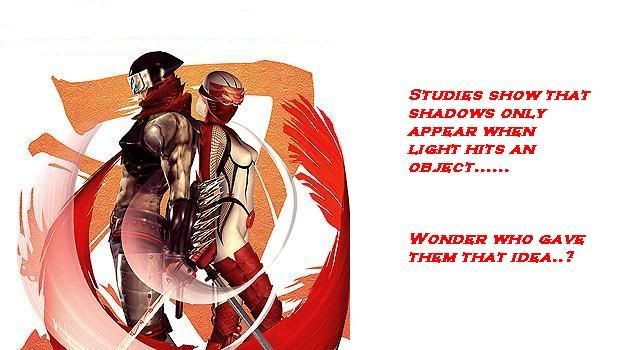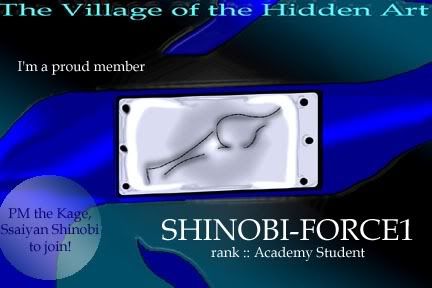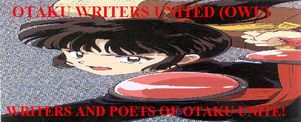 Saturday, April 29, 2006
---
The Answer!!!
Hey everyone! If your all stumped heres the answer! The answer is.....(drumroll) SEX!!!

HAHAHAHAHAHA..... told ya, its very strange
Comments (0) | Permalink
Friday, April 28, 2006
---
Call me Mr. Riddles....
A quick brain teaser for all you brainiacs out there.

What is it that everyone wants,but not always successful.Can be pleseant but also dreadful.Can bring you close or further apart, can mess with your mind and also your heart?


The answer will be revealed tomorrow.It actually stumped me but I was surprised at the answer. Good Luck!
Comments (2) | Permalink
Sunday, March 26, 2006
---
Final Fantasy Rocks!!!
God bless grandmas!! Not sure how she got it but I have the new FFVII movie for DVD. Im Watching it now and it TOTALLY KICKS ASS!!! Gotta go serious action taking place ^_^
Comments (2) | Permalink
Thursday, February 9, 2006
---
ITS PEANUT BUTTER JELLY TIME!!!


MUHWAAHAHAHAHAHAHAHA!!!!!
Comments (0) | Permalink
» Archives
Featured Quiz Result: