myOtaku.com: Sesshomaru22

Hellllo!!! Well welcome to my page and hope you enjoy your visit!! While you are here feel free to look at my profile, sign my guest book, pm me, and add me as ya homie but if you do please let me know. So with all that enjoy your stay so for now Laterz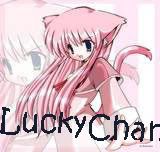 Help support my friend

LuckyChan101's site by

copying and pasting this pic

on to your very own site!!!!




Help support the Sesshomaru Fan Club!
Copy And paste the button to your profile! ^_^
(the botton is found on LuckyChan101's site)







Sunday, April 13, 2008
---
Changes
Ok im sure nobody cares but my new faveorite colors are blue and grey!!!!!!!!!! Yay for me lol what are your guys' favorite color?
Comments (2) | Permalink
Sunday, March 30, 2008
---
Hmmmm
Hmm la-di-da-di-da im sooooo mother flipin boared..... I got back from a trip with my dad and now im back at the house board with nothing to do except homework which is all do monday and i havent done s*@t so i have a grip of work to do that i dont wanna do, so the conclusion is im not gonna do it lol XD So whats new with you guys? I havent talked to everybody in awhile seeing as i was gone >_> so tell me something interesting or something non-interesting
Comments (0) | Permalink
» Archives