myOtaku.com: secondsbleed4ever


Seconds bleed forever because nothing can beat time...the most powerful absolute thing known to man.





Free Website Counters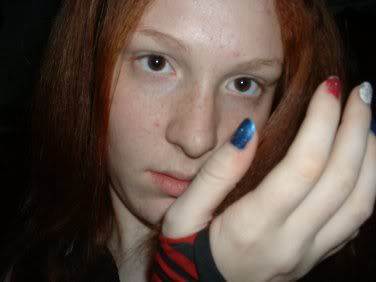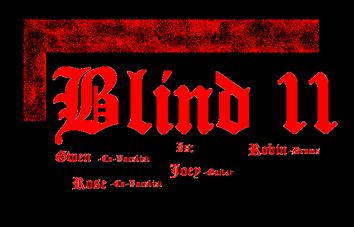 Sunday, October 9, 2005
---
new site
hey everyone my new site is at www.xanga.com please go there from now on because I wont be updating here very often any more
XXXROBINXXX
Comments (0) | Permalink
Sunday, July 31, 2005
---
hey
hey everyone!! Wish me a happy birthday!!
Comments (2) | Permalink
Wednesday, July 20, 2005
---
BOL

Comments (2) | Permalink
Thursday, July 14, 2005
---
Hey now yuki...dont get defensive!!!
okay I have to clear some things up...
1. I love yuki and shuichi
2. I miss yuki too and wishes she would come back just as much as shuichi
3. I love her (yuki) BECAUSE she made my site awsome and shes a great, awsome, wonderful friend and lover (same for shuichi)
okay were clear now right???
GOOD.
DONT JUST DO DRUGS!! DO THEM WITH YOUR FRIENDS!!lol

ohh and the shuinater is leaving us!!!! I hope she gose on ap more often now!!! speaking of ap heres a poem-
Personification- Giveing Life To Our Dead Love
His actions spoke cold words to me
As he held her hand
Thinking:
Whats going through his mind?
He used to be my lover
But now he's nothing but an acquaintance
And I realized I never needed him
He was just a dumb luxury
My memory is depleting
My eyes seem passive to him, I guess
As he flies through the sinking ground
My life is a heart ache, this is a mess
As I lie here and ask myself questions:
Why do you still love him?
Why do you still try to impress him?
Why is everything you do for him?
I thought this was over I'm sinking on sobriquets
I'm sinking on sanctuary that held me to this page
I'm sinking on the thought that we never loved at all
Revive me to the satanic sound of malicious curses
That you should have expired a score ago
I'm of uncurable sake
The conquered you need to despair
I'm of those you loved
The vermin you need to hate

Love you all (remember the abstaract thoughts!!!)
//Robin//
Comments (1) | Permalink
Tuesday, July 12, 2005
---
Was up?
mm-

Isnt this pic just...speacil!!! I love it and got it dedicated to me from darkflowerofdeath!!! Yess!! WOOT!!!
Ohh I also like this one-

That I randomly found on google!!
LOL!!
well Ive got a couple things to say...
1. I love the yukinater!!!
2. I love the yukinater's site!!!
3. My bro fixed my pc so its running much faster now!! Three cheers for fast pcs and smart siblings!!! Hip Hip Horray Hip Hip Horray Hip Hip NO!
4.I miss the shuinater!!!
5. I talked to shuichis mom and she said shuichi is comming home one week from today *dose mexican hat dance* Derderderderderderderderderderder!
lol oh oh oh and yuki heres that cardboard spoiler car I told u about-

And heres some my chemical romance-

OHHHH Thats guy is so FREAKIN HOTT!!! Thats my dream guy right there. And hey the guys weird like me!! Okay okay Ill stop with the pics I know your little ole dialup internet connection cant handel it!! And I leave you with an abstract thought-
Is a penguin a bird or a chicken??
(dont answer that please)
~//Robin//~


Comments (4) | Permalink
» Archives



Featured Quiz Result:
this was cool....(I still dont know who brandon and ross are but uh......) Yay! Im sexy!