myOtaku.com: sailor firestar
Hi! Welcome one and all to Katy's Otaku: Fall/Winter Version! Please feel free to sign my guestbook and add me as a friend. I've taken down the majority of the boxes that were on the site before in order to clean it up a bit. I'm sorry if anyone who made me something or whose club I've joined is offended by that. Many of you have known me through living and teaching in Texas, Florida, and other times as well, and I'm so glad you're all still with me. I'm currently living in Shizuoka, Japan which is about an hour from Tokyo! I'll be posting as often as I can about my adventures here and hopefully visiting some of you as well.
Current Obsessions: Naruto, Bleach, NANA, D.Grayman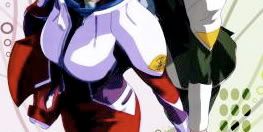 Current anime: Naruto, Bleach, Powerpuff Girls Z,, Gundam 00, D.Grayman, Hayate no Gotoku
Current manga: Angel Sanctuary, Gunsmith Cats, Fullmetal Alchemist, Gundam: Ecole du Ciel, HunterxHunter, Kimi wa Pet, Naruto, Trigun Maximun, Fushigi Yugi: Genbu Kaiden, Bleach, Prince of Tennis, Dr. Slump, Nodame Cantabile, Tsubasa Reservior Chronicle, Nana, Evangelion: Angelic Days, xxxHolic
Ask
Blue Hawk
to join.
Monday, December 10, 2007
---
Even if the moon seems to be missing, the truth is - she is always here...just changing shape. Never forget that. - NANA

Comments (6) | Permalink
Friday, November 30, 2007
---
If you fight you can make your dreams come true, right? - Komatsu Nana, NANA

Comments (2) | Permalink
Saturday, November 17, 2007
---
Nothing fun will happen if you sit around waiting. - Suzumiya Haruhi, The Melancholy of Haruhi Suzumiya

Comments (4) | Permalink
» Archives



Featured Quiz Result:
I didn't pick the video game answer even once!


this is how a quiz should be made, you can't tell who you're going to get from the questions