The Postal Service-- Nothing Better

Hello there.
I feel like I was a little kid when I joined theotaku. I know a bunch of my older stuff sucks, but I don't have the heart to delete it, because I know I gave it my all; I was just too young to be involved in something so huge. I'm trying to get better at wallpapers and photoshop every day.
Music is my life. I can't wait to graduate.
I'm ready for life.


Featured Quiz Result:



You Are Ariel!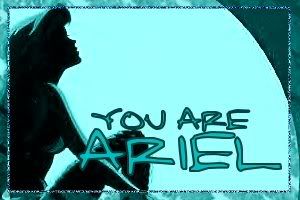 Headstrong and fiesty. You have a mind of your own that's full of romantic dreams about the world around you. Exploring exotic places is your ultimate dream, and although you can be a little naive you'll realize that there is something to be gained from your family's wisdom.
Which Disney Princess Are You?