Hi my name Brittney. I'm here for friends.....




Tuesday, February 12, 2008
---
hi
hey its me..just wanted to say wuz carckin!!!???


I LOVE DANIEL!!!!!!!!!!!
Comments (0) | Permalink
Tuesday, February 5, 2008
---
Q
HI I'M EMO!!!!!!!!!!!!!!!!!!!!ARE YOU????????????????????????????????
Comments (0) | Permalink
Saturday, January 12, 2008
---
hi srry i havn't been on in few weeks^^
***Your Deadly Sins***


Lust: 80%

Pride: 60%

Sloth: 60%

Wrath: 40%

Gluttony: 20%

Envy: 0%

Greed: 0%

Chance You'll Go to Hell: 37%

You'll die from overexertion. *wink*


How Sinful Are You?
http://www.blogthings.com/howsinfulareyouquiz/
Comments (0) | Permalink
Friday, January 11, 2008
---
i miss you

Comments (0) | Permalink
Sunday, November 18, 2007
---
Stuff
On Saturday I and my best friend wooped Chelsey's ASS at the Flea market.. It was awesome we kicked her ass up one side and down the other.
Comments (2) | Permalink
Featured Quiz Result:
Who Are You? (Beautiful Images, Detailed Results)
Anetta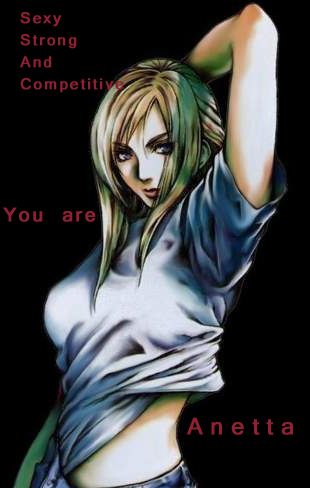 Like a model, you really do want all the spotlight, like Anetta. Though, you rather like something other then the spotlight, dont you? Im talking about the R rated things in life. You lust a lot, but thats only because you find sex to be a true pleasure in life. Youre creative and quite witty at some times. You rather know how to snare a member of the opposite sex if you want. Plus, the way you act and move is exactly how an actress or model would. You are a Siren. Wonderful things about you include your resourcefulness and your high amount of confidence. Bad qualities you may show are lack of commitment and faithlessness.

-Colour: Blood Red, Crimson

-Emotion: Lust and Arrogance

-Song: Dead Disco by Metric

I LOVE FIRE!~!~!~!~!~!~!~!