Hey, everybody! I haven't logged on here for a loooooooooong time. I'm 19-years-old now and finally in college. I'm taking speech, English, creative writing, and film. I've still got the same goals: to become a comic book writer and a video game journalist. Oh, yeah. I also make delicious French toast. I would like to meet people with the same interests as me, but anyone else is welcome to become my friend. Make sure you sign my guest book to become my friend. AIM me. Lucy McEvil 17. Here's my button: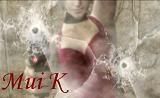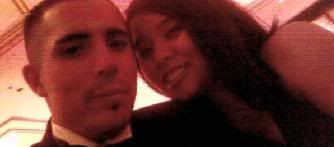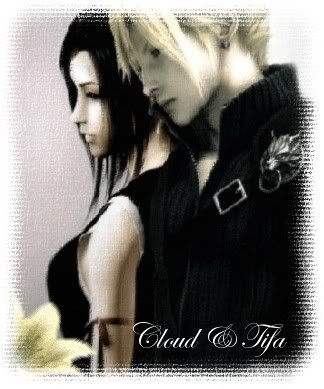 Tuesday, December 2, 2008
---
Almost done.
The semester is almost over and I really can't freaking wait. I need a break and then I can start all over next semester. Yay...I gots speech homework. Bye.
Comments (0) | Permalink
Saturday, November 1, 2008
---
I hate homework.
There's just too much stuff going on right now. It's hard juggling everything in life all at once. Oh, listen to me. I sound like an emo kid ranting on the Internet. Anyway, it's raining. I have work at 2PM at Cold Stone. It's not going to be busy lol. I need to read this book for class. Bye!

McCain?
Or Obama?
Who are you voting for?
Comments (2) | Permalink
Monday, September 29, 2008
---
I am hella back lol.
Has it been two years? My, god...Busy busy me. To give you all an update I've been going to school and working at Cold Stone lol. I'm back with my boyfriend and we're in a super fantastico relationship. We're going to get married someday. I just know it. Well, just send me a PM if you want to know more. Bye!
Comments (1) | Permalink
Sunday, February 25, 2007
---
Wonder-con!!!! @__@
Yay, it's this weekend!! I can't wait to meet my favorite comic book writers!! I'm also going to pitch my comic book to the editors, so wish me luck!! Hopefully they'll like it. The next weekend after that is Sac-con and I'm cosplaying for that as Ryomou Shimei from Ikki Tousen (Battle Vixens). I can't wait for that, too!! I know I'm going to have loads of fun.

Here are two questions for you...

Are you going to attend any conventions soon??
What do you plan to do there??

Mui K ♥ you!!
Comments (2) | Permalink
Tuesday, January 16, 2007
---
HELP iS NEEDED!! PLEASE...??
WHOO. MY FiRST ENTRY OF THE 2007 YEAR. YUP, i'VE DONE LOTS OF THiNGS SiNCE 12/24/06 WHiCH WAS MY LAST BLOG ENTRY. GOT SOME COOL PRESENTS ON CHRiSTMAS, GOT DRUNK ON NEW YEAR'S EVE, AND i WENT TO WiNTER SAC-ANiME CONVENTiON 2007. THAT WAS AWESOME AND MY FiRST CONVENTiON EVER. SPEAKiNG OF CONVENTiONS, THERE'S ONE iN JULY i'M PLANNiNG TO ATTEND AND i'LL BE COSPLAYiNG, TOO. SOME OF MY FRiENDS WiLL BE COSPLAYiNG AS CHARACTERS FROM THE ViDEO GAME TEKKEN AND i'LL BE ASUKA KAZAMA FROM TEKKEN 5. i NEED HELP ON FiNDING A REALLY GOOD COSTUME MAKER OR WHATEVER BECAUSE i SUCK AT MAKiNG THAT KiNDA STUFF. =P SO, iF ANY OF YOU GUYS KNOW ANYONE LiKE THAT, THEN PLEASE HELP ME OUT!! THANKS AND i LOVE YOU!!
MUi K ♥ YOU!!
Comments (0) | Permalink
» Archives
Featured Quiz Result:
Curiousity killed the cat, but satisfaction brought it back...


Ooh...I love him so much!!