What's Your Birth Flower, And What Does It Say About You? (Pretty Pics)


MAYLily of the Valley and HawthorneYOUR TRAITS: Return Of Happiness, Purity Of Heart, Sweetness, Tears, Humility, Happiness (Happy), Fertility, Hopeful, Faithful, PeacefulHope you enjoyed! *please rate*
Take this quiz!







Quizilla |
Join

| Make A Quiz | More Quizzes | Grab Code

How do you look in anime and other unique things? (For girls) ENJOY!


You make people laugh and loves to do that, you're quite random but you could be serious some times. Anyway, that's how you look. Your type in dress is.. well, flowing and wrinkly..like this..:
Your school outfit: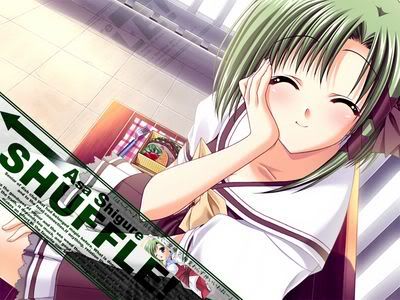 And your wedding dre




Friday, April 27, 2007
---
hay!!!
so whats up??? i'm good. i got a head ake though. an d i am babysiting.
Comments (0) | Permalink
Thursday, April 26, 2007
---
it's raining
nooooooooooo!!!!!!!!!! i don't like rain!! its soooooooo cold and wet and sooo meny worms. YUCK!

it's raining
it's pooring
the old man is snoring
he went to bed with a cold in his head
and wouldn't get up in the morning!
(that my way of singing it)


so whats up?
Comments (0) | Permalink
Monday, April 23, 2007
---
hi i am new
dose anyone want to be my friend?
Comments (0) | Permalink