Current status: Hiatus







Anime - Hellsing OAV, X(X/1999), Trigun, Fulmetal Alchemist, Ghost in the Shell, Fruits Basket, Samurai Champloo, Evangelion, Chrono Crusade, Berserk, Gankutsuou.

Mangas I enjoy - Death Note, Hellsing, Berserk, XXX~Holic, Lovesless, Legal Drug, Monster, Chrono Crusade, Fruits Basket, Pet Shop of Horrors, Blade of Immortal.

Anime movies - Ghost in the Shell (the first movie), Samurai X: Trust and Betrayal, Vampire D: Bloodlust, and nearly every movie created by Hayao Miyazaki.


OVA III is coming!!! Pip and Dandy in full color!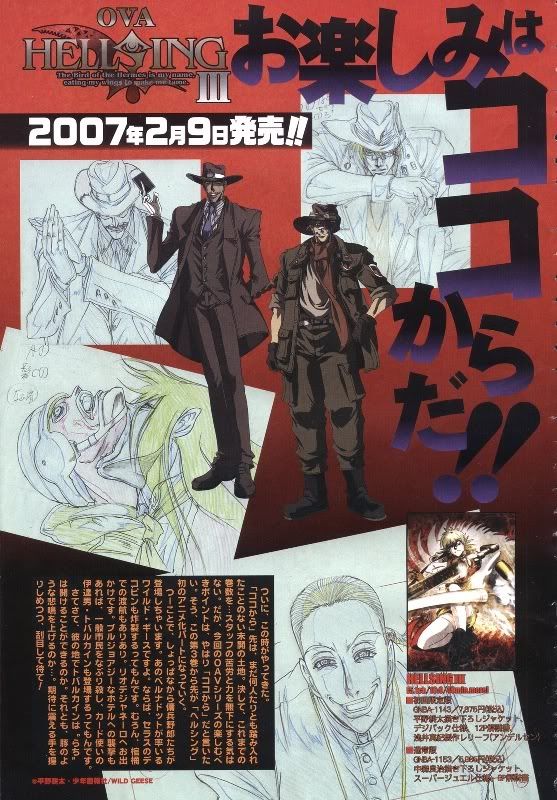 Uncle Walter says, remember to floss.


Saturday, October 7, 2006
---
Not Here
If you have not noticed, I haven't been here, and won't be here for a while. Many things have happened, too many to explain, and not woth explaining. So then, I'm still on haitus...

And because I can I'll submit some new fan art, enjoy.
Comments (0) | Permalink
Featured Quiz Result: