SIGN MY GUESTBOOK AND LEAVE COMMENTS!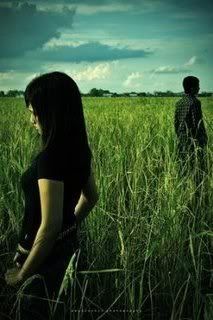 Wednesday, October 3, 2007
---
HI!
hi im bored pm me SOMEONE!!!!!
Comments (2) | Permalink
Saturday, September 22, 2007
---
I HATE HEALTH CLASSSSSSSSS!
omg in felling and i had to do the Baby Think Over it a thing that u take a fack bany that crys and u have to take care of it it sucks i can't sleep with out it crying kill me now
Comments (5) | Permalink
Friday, September 21, 2007
---
ME: NICE SITE
SELF:MAYBE I DON'T LIKE IT, YOU
SHOULDN'T TELL THEM THAT, MAYBE I
DON'T LIKE BUT YOU DID? HMMM?
ME:BUT I THINK IT'S A NICE SITE WHO
CARES WHAT U THINK!?
SELF: MAYBE THEY ARE GOING TO CARE, I
THINK THEY SHOULD HAVE THE RIGHT TO
KNOW IF THEIR SITE IS GOOD OR NOT!
ME:BUT THEIR SIT IS GOOD, GREAT
EFFERT!
SELF: I DON'T GIVE, MAYBE YOUR SHOULD
SUGGEST THAT THEY DO SUMTHING TO
MAKE IT A LIL BETTER...
ME: I WILL NOT DO THAT! THEY HAVE A
WONDERFUL SITE WITCH DESEVERS A
GREAT DEAL OF RESPECT!
SELF:YOU WOULDN'T KNOW GREAT IF IT
BIT YOU IN THE A~~
ME: I WOULD TOO!
SELF: SURE....



WAIT A MINUTE.....AM I TALKING TO MYSELF AGAIN?....SRY, THIS KIEEPS HAPPINING! COMEIN CHEACK OUT MY SIE SOMETIME!
ME: YEAH GOOD IDEA!
SELF:WHY DON'T YOU TELL 'EM TO GO
JUMP OFF A BRIDGE WHILE THEIR AT IT?


SHUT UP BOTH OF YOU!!! WE ARE GUEST, WE SHOULD ACT THAT WAY!!
PEACE *bows* SORRY!
ROSE


thus the samuri passes




a haahaahaa! oh geeze! wow....haahaa!! ha haa haa aha ah ca *caughs* ah haa *caugh caugh!* CAN'T BREATH! *caugh!* HEPL! MESSEGE...GOING.BL KLFJNIKD1! OKAY..R~D BLUE...GREEN..NO BLACK... HUSTAN...LIL PROBLEM HERE! I DON'T KNOW HOW TO READ ANYMORE! I'M LOOSING OXEGEN FAST! SOMEONE SAVE ME! OHNO!! AM I GONNA DIE DOC? MY DEVIL DUDE ON MY SOULDER IS SAYING I WILL! OMFG!!!!! SUM1 PLEASE HELP ME!!! I THINKG I'MM FALLING OFF A MOUNTAIN!!! "PIOLET TO CO-PIOLE, LOOKONG FOR LIFE ON THIS PLANT SIR...NO SIGHN OF IT...ALL I CAN SEE IS A BUNCH OF SMOKE FLYIN' AND I'M SO HIGH I MIGHT DIE IF I GO BY IT. GET ME OUTTA THIS PLACE, I'M OUT OF PLACE, I'M IN OUTTERSPACE, I JUST VANISHED WITOUT A TRACE, I'M GOING TO A PRETTY PLACE NOW, WHERE THE FLOWERS GROS, I'LL BE BACK IN AN HOUR OR SO..."
*space ship crashies through smoke* "WE HAVE LANDED ON EARTH!!"



PS. U SEEM COOL! IN THE ...CUT OFF UR KOOL HEAD WITH A KOOL TOOTH BRUSH KINDA WAY!

PSS.I'LL ADD U K LATER CM



Comments (0) | Permalink
Wednesday, September 19, 2007
---
I HAVE A NEW MANGA CALLED "Not Gonna Get Us" (Y!!!!i always starta manga oh well) its about a girl and a guy that love each other but the army is trying to stop them becuase the girl has a dark side that can only be stop is she is dead so they try to kill her but in the end YA!!!!!i'm not telling XP


Comments (1) | Permalink
Monday, September 17, 2007
---
» Archives
Featured Quiz Result:
<3 Spin The Bottle <3- Vampire and Werewolf Style (TwilightNew MoonEclipse by Stephenie Meyer)

It only spun once, it came around and pointed to Edward, as he sits next to you. he turns and smiles "It's okay that your weak, i'll always be here to protect and look after you" then he leans over, takes your hand with his cold one and leans in gently and places his hard, cold lips to yours. your body surges with electricity, and you can taste his breath emanating from between his teeth. you don't want to let go, but as he pulls away, you swoon and nearly pass out.The kiss was: Cold-later that night-you go into alice's room because she wanted you to bunk with her, and while she's off talking to Rosalie, Edward appears in the door frame. he comes over and lies next to you on alice's couch and starts kissing you softly, his lips roaming all over your face
Take this quiz!


Quizilla | Join | Make A Quiz | More Quizzes | Grab Code