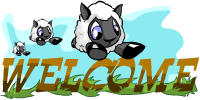 well hello hello, wow i haven't updated this sight in a really really long time so i decided i would. well as you probably know by my backround pick that i absoulutly love full metal alchemist, i think it's awesome i also like inuyasha, yugioh, gundamwing, beyblade, tsubasa, trigun, oh my godess, kenshin, sakura, cowboy bebop, slayers, Naruto and a whole lot more.
also if you know anything that would make my site more interesting please message me.
hope u like my site.





make sure you check out my archives there is a link at the bottum of the page

SLAYERS is not a big anime not many people know about it but it is really good read the manga or watch the anime and you will probably like it.

oh and u got to go to my quiz results i love them so much


Goddess of the Moon. You are usually somewhat sad
or solemn, but no one knows why. You love the
luminous glow of the moon.


Poseidon


Tuesday, August 29, 2006
---
hey long time no chat
hey everyone thats readying this supper sorry that i havent been online in like a year ive just been really busy.
Comments (0) | Permalink
Tuesday, March 29, 2005
---
this must be wrong im not jealous of anyone


How to make a kate1


Ingredients:

3 parts jealousy

3 parts silliness

1 part ego


Method:
Blend at a low speed for 30 seconds. Top it off with a sprinkle of lustfulness and enjoy!

Personality cocktail

From

Go-Quiz.com Comments (5)

|

Permalink

Friday, March 25, 2005

---

this is a really cool quiz

Comments (0) | Permalink

awesome quiz

Comments (0) | Permalink

» Archives