myOtaku.com: KannaWithAKatana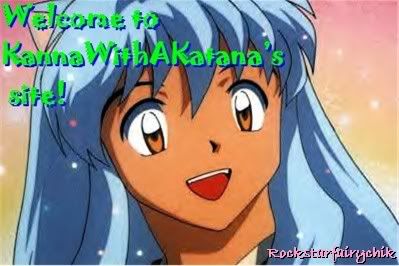 Yo! Im Kanna, plus I have a Katana! Im a total Inu nut and I draw pics all the time.
Im 14 and as of december2005, Ill be 15! I love InuYasha and anyone who says otherwise will feel the wrath of my katana.
Im a Canadian/Scottish/Bitish female, I am future owner of a third of my parents business and wish to be a photographer.
Listen, Im not a good typer so Ill probly have short posts.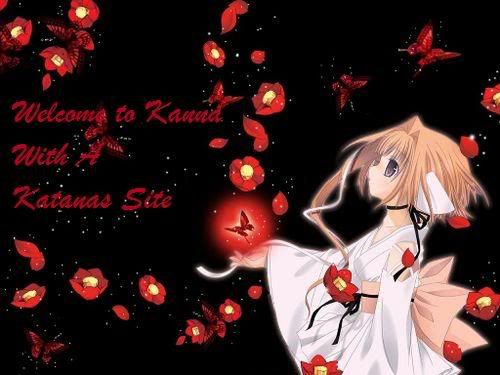 Saturday, August 26, 2006
---
^_^U I keep disappearing, dont I?
well, Im back! ^_^
Comments (1) | Permalink
Sunday, August 6, 2006
---
A depressing song, but whatever

Comments (0) | Permalink
Tuesday, August 1, 2006
---
This is another thewinekone, rated for anyone whos gone through the sex talk
and can handle inappropriateness


Comments (1) | Permalink
Sunday, July 30, 2006
---
Hi again
Hows everyone today?
Comments (1) | Permalink
Saturday, July 29, 2006
---
More random internet guy!

Comments (1) | Permalink
» Archives