myOtaku.com: fuzzyllama678

Visit her.
hello, welcome all yo peeps I truely hope you think ma link is imfathomable and that yu who enter are inuyasha fans.and....aaaaaaaaaaaaaaaaaa...dats aboot it ....yaaa.^+^


http://www.trippytext.com/ - Trippy Text
http://www.trippytext.com/ - Trippy Text
Monday, July 10, 2006
---
first emorangers episode


Visit the Emo Rangers page!
Comments (0) | Permalink
Sunday, July 2, 2006
---
summerness
heloo everyone, ive had such a great summer so far!! i really hope to get back with dark moon fox, and we can all hang out. so far this summer ive chilled with my fried andrew, we soon became very atached and now stared dateing haha. hes really a sweet guy, and a few days ago we went to the carnival together and it was awsome. i really hope the rest of the summer gose this well. im dieing to see what crazy things me and my firneds are going to do. also, my bf and i plan on spending the forth together, but im really looking forward to the pirates of the carribean movie, JACK SPARROW ROX MY SOX!!!! haha yes, and i will wear a pirate patch <-<..>-> o yes lol. well i think thats about it for right now, i will try and update when i can ^-^
Comments (1) | Permalink
Saturday, June 3, 2006
---
woooooooot!!! monday i go to the odyssey yay! free food lol, well im really looking forward to chillin wit my friends and stuff. I have an awsome dress from hot topic , kinda weirds to some people but eh, since when do i care. i get out of shcool thursday, so maybe i can visit you ayechan (is that how you speel it??) anyways laterz, peeps

Comments (2) | Permalink
Friday, May 26, 2006
---
hello peeps, im back
hey, sorry i havent been on in a wile, i was very bussy and didnt have a lot of time to upgrade, so im workin on that now.Well whats new with me, hmmm...well next monday im goin to teh oddysey (a boat on lake michigan) with my homies and other peeps from school. this weekend im goin to chicago to visit my aunt for memorial day and have fun and stuff. oh yeah! i forgot about that, well my b-day was great i had lots of peoples at my party and half spent the night so it was fun, we played volleyball,roasted marshmellos, and did some crazay stuff XP ...ya. well i think you all have a heads up on whats happin'in...(and dark moon fox, i need to visit you arg, and celebrate with u and brit, o and p.s did you here about virginaia????)
Comments (0) | Permalink
Thursday, January 5, 2006
---













Comments (1) | Permalink
» Archives



Featured Quiz Result:
lol that was a really werid quiz XP

What kind of Super Power you should have.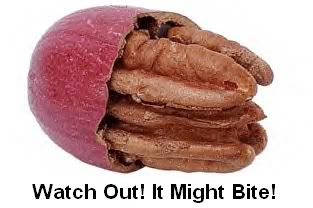 Your Super Power is the ability to stack exactly 397 pecans one on top of the other on any surface no matter how slanted or uneven it is.
Take this quiz!


Quizilla | Join | Make A Quiz | More Quizzes | Grab Code
who are you? (bands)

you are guns and roses, you totaly kick ass and rock hard
Take this quiz!


Quizilla | Join | Make A Quiz | More Quizzes | Grab Code

isnt my llama so cute a wuv him so much^+^