myOtaku.com: fullmetalbaka

(\_/)
(o.O)
(> <)This is Bunny. Copy and paste Bunny into your profile to help him with world domination.


Hi, I not to social, and crappy speller. I only show my true colors over the internet. my current favorite show is naruto. I use to like FMA, but I watched all of the epp and the moives, so now I'm board with it. I've watched: friut baskets, chobbits, naruto, inuyasha, FMA, YYH, wolves rain, fooly cooly, and samuir champloo. I've finsh Wolves rain, FMA fooly cooly, and Friut baskets.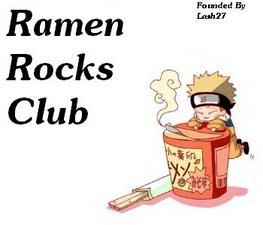 href="http://photobucket.com/" target="_blank">


My brother is the driver, and his friend Cris is the video man. Watch the driver when he backs into the tree.





Monday, April 9, 2007
---
Anizona 3
Just got back from anizona. IT. WAS. AWESOME. I'll show you some pics when I don't have to go.
Comments (6) | Permalink
Wednesday, March 14, 2007
---
anime
I just finished up ginga densetsu weed and I need a replacment. I've watched/watching/seen but don't like are Death note, inuyasha furuba,fruit baskets, naruto, fooly cooly, wolves rain, full metal alchemist, dragoball, utawarerumono, hack/sign, inukami, ginga densetsu weed/gin, yu yu hakusho, teen titains, spirited away, mew mew tokyo, love hina, yugioh, bleach, Trinity Blood, Trigun, howls moving castle(thanks maddhatter22) and thats all I can name off the top of my head. I don't like romance or preppy shows. Any good anime you know about?
Comments (4) | Permalink
Sunday, March 4, 2007
---
Anizona
YAY!!! Anizona almost here!!! In case you don't know, it's an anime convention in Arizona. can't wait...only a month away...I'm gonna go in costume. Misa from death note. I don't even like Misa, but it's part of a group, and I'll be the best Misa. They'll also be Remu, ryuuku, Raito, and maybe L. I can't wait!!!
Comments (5) | Permalink
Wednesday, January 3, 2007
---
chain letters
Is it just me or is there a sharp increase of chain letters? There's anoyying, and I don't like them. I'm gonns go find that antt-chain letter club, hopfully that'll stop some.
Comments (7) | Permalink
Wednesday, December 20, 2006
---
Happy holidays
Happy holidays, Meey X-mis, and happy new year, and If your mad cause I offended you, get over it.
Comments (6) | Permalink
» Archives