myOtaku.com: FruitsBasket FC




FC staff

Club founder maiden of ice

Banner makers
MerokoYui4

nekotonezumi

Ask to be added. (but tell what you can do to help)

FC rules:

Yes unfortunately all clubs need rules in order to keep the peace. 3 strikes and you're out.

1st Please This is an open Club and everyone is entitled to their own opinions. Do not Flame other Fans for what they like. Basically please Respect one and other.

2nd You add this site to your friends list.

3rd Keep in mind: I do not own Fruits Basket and never will. This site is a fan site, therefore I am not gaining anything.

4th If you want to join, sign the guestbook. Do not sign the guestbook if you are not.

5th Private messeges for questions, suggestions, ideas, and submissions, but not to start a conversation.

6th We don't require group participation. BUT we highly recomend it.

7th If you would like to be part of the Staff, there are certain things on it:
ONE: you must be willing to support this site and help out with layouts.
TWO: you must follow all the rules.
THREE: you must participate in events.

8th You must report violators, harassment, or anything that is not acceptable here.

that's basically all for now....




Fan chat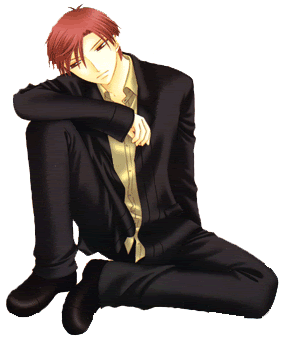 Get your own Chat Box!
Go Large!
Friday, May 18, 2007
---
I have helpers!! ^_^ yay! they are
MerokoYui4

nekotonezumi

thank you. ^_^ What I am trying to do is make banners for the individual person. PM me for your assignments plz at my home page by clicking here and I'll tell you who to make a banner for. ^_^ you can do it any way you like but there's a few things I'd like to keep the same with all banners witch I'll tell you through PM.

thank you and bai bai

~maiden of ice
Comments (2) | Permalink
» Archives