a few things before we go on:
*no haters of any kind.
*do not cuss anyone out here
*momiji is all mine!
*no God haters
*i do art trades, but my art sux
*yes... i like yaoi, u don't like it, then don't complain
*all kinds allowed, no racism... of anykind, from anyone
*and finally! HAVE A BLOODY GOOD TIME!! XD ahahah






Click Here to get a clock from pYzam.com!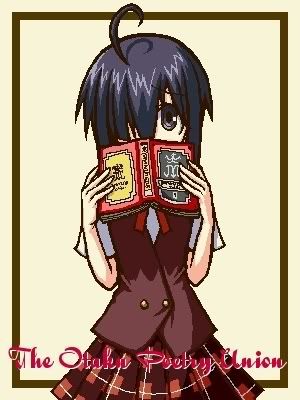 Certificate of Marriage
This is to certify that
Momiji Sohma
and
Ekedo Hasakura
were married on
August 15, 2007
Marry Your Favorite Character










Have you ever wanted to talk to my beloved Momiji?! Then speak to him HERE ... and be nice ^_^ lol





Tuesday, January 15, 2008
---
random crud... don't ask ^-^' i was bored heheh

Comments (9) | Permalink
Monday, January 14, 2008
---
Saturday, January 12, 2008
---
» Archives



Featured Quiz Result:
*sigh* yep X3


i told you guys that Momiji was mine ^-^ even the itaku says so!! ^///^