myOtaku.com: EdElricLover250

Hi everyone I love Anime and manga and music and drawing!!
98% of teenagers in the US are currently "bringin sexy back". put this in your profile if you're one of the 2% that sexy never left.
(\_/)
(o.O)
(> <)
(")(")This is Bunny. Copy and paste Bunny into your profile!!!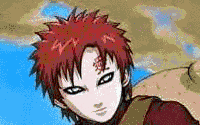 Get your own Chat Box!
Go Large!
Monday, July 30, 2007
---
Bunny!!
I got a bunny!!! He's uber kawaii!! His name is Rocky and he's a mini rex. He's so soft!!! Anyway sorry i havent been on lately. I miss you guys! I got sunburned. it hurts really bad!
sorry random thought.

Questions:
1) do you like....bunnies?
2)do you like...ummmmmm.....browines? (I love random questions! ^_^)

well thats all for now! have a good night!!
Comments (5) | Permalink
Saturday, May 19, 2007
---
Awesome!
The concert was so AWESOME!!! they had awesome pyrotenics. They sounded great and where we were sitting there is this tunnel thing and Pete and Joe walked right under us. i was about 10-15 feet away from him. it was AWESOME!!! along with Fall Out Boy there was Cobra Starship, Pual Wall, The Academy is..., and +44!! well thats how the conert went hope you all had a good day!!
Comments (2) | Permalink
Wednesday, May 16, 2007
---
I'm not Dead!!
I'm still here i'm not dead i've busy lately. school and my grandma now being in a wheelchair. yeah its kinda rough now. i'm almost done with school i have at least one more week to go. i'm so happy!!! i'm am so exicted for tomorrow because i'm goin to see Fall Out Boy!!! Yay!! anyway nothing else is really goin on. so hope you all had a good day!!!
Comments (1) | Permalink
» Archives