myOtaku.com: Cheezit maniac13




Hikaru Utada - Sactuary


Hi guys! Yes I'm back and hopefully for good now that my internet is working right. 8D anyways, you like the Eureka Seven??? You should cause this is my layout for awhile. Well the show is, I'll switch around the main couple when I feel like it.

Bleh. Not a huge fan or EurekaxRenton but they are cute. Music time.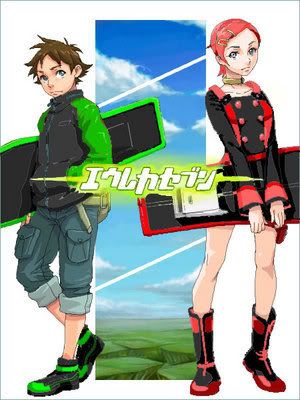 Monday, January 8, 2007
---
I'm feeling bad. 8D
I don't know why I am, but I feel like punching something. Feh 8D weeeee, bob! I feel like being random. not much has happened. I'm inlove with a sasuke cosplayer! HE IS SO SEXY! I want to marry him and I don't even know him XD bleh. I bet if we met he would like me! ^_~ heheh. and a naruto cosplayer. He's real adorable. I met him an a Convention. He's the kinda person you just wanna cuddle with!! XD Anyways, I gots ta go work on a project. later!~
--Jas
Comments (3) | Permalink
» Archives