Welcome. If you get lost im very sorry. Anyways have fun! Emergency exits are on your Left and right. Either way is an exit but there is an X on the top right hand corner...click that to leave me and my wonderful site!

The theme is...whatever i feel like having up here. Right now is hollister!! I love Hollister!!

This is really me...i am michael's gf. not yours. so guys who keep asking no i wont do online dating with you. i have bf and i love him to death. sorry...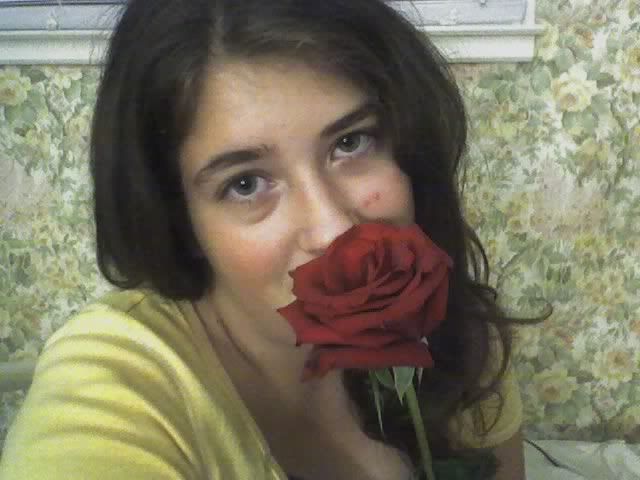 Wednesday, September 24, 2008
---
my love
michael is my one love and my life...i love him with all my heart and all my soul!
Comments (0) | Permalink
Tuesday, September 23, 2008
---
Michael...
the love of my life...i miss him already and lately i have been thinking about him moving away to Chicago in January for college and ill still be here in Indiana. im scared that our relationship might not work out too well with him there so i dont know what i should do anymore. i love him and he loves me. we would love to be with each other forever if we could and i want it to work. has anyone on here been in a situation like me? Let me know! i want to hear your stories if they worked, didnt, and such. let me know! Thanks!

~bubbie aka erika~
Comments (0) | Permalink
Thursday, September 18, 2008
---
New Picture Of Me And My Rose!
This was taken with one of the roses my boyfriend got me for our 6 month!

Comments (0) | Permalink
» Archives