Hey there i'm Ai aka Lindz in rl, i live in a small holiday town called Brixham i live with my dad and my 2younger brothers i do have a younger sister but she lives with our causin's family. i first started to love anime when i was 13 when i watched Pokemon, Digimon and Cardcaptors with my sister after that i was hocked on anime for life (i hope) i've been drawing anime for 7years now i every year i get better at it tho i still can't draw hands and feet right lol.
i could tell you all about me but instead here's my web profile www.faceparty.com/little_ai
its more easyer. right now i like Fruits Bakset i love Kyou he's so cute when he smiles at Tohru, i've got all the eps on dvd and i'm after all the manga's but i only have up to vol 14.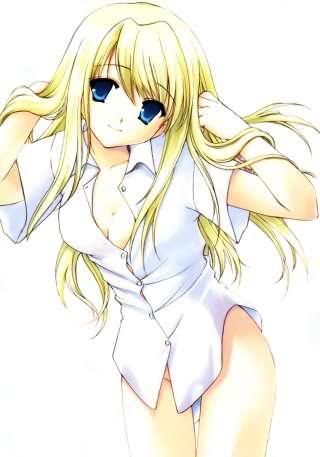 If i was am anime character this is what i would look like ^-^
Saturday, May 5, 2007
---
looking to rp with some one (a guy plz, 20 up)
Comments (0) | Permalink
Tuesday, September 5, 2006
---
found work
i got a job ^-^ yay go me but it's only till the end of Oct cause the place is closing up till next year. i'm a Domestic Cleaner at Hill Head Caraven Park it's a 5 start site so i haev to work really hard. my boss says i'm doing a good job there.
Comments (0) | Permalink
Saturday, August 5, 2006
---
A littel about me
hey every one i'm Ai aka Lindz in rl but you can call me Ai it's much easyer to say. I'm 20 and i live with my dad and 2brothers i do haev a sister but she lives with our cuz's family.i'm the oldest of 4 kids but i act like i'm the youngest lol.
i do have a mum tho she pasted away when i was 10 she had breast cancer,i don't get unset talking or thinking abou ther any more cause i know that even tho she's not here in rl i know that she's looking out for us.
my fave colors are well as you can see pink and i like blue, indigo, red and white. i live in a small fishing town called Brixham in Devon in the South West of the UK (abit of a mouth full huh)well that about it so far i'll try and add more to this next time ^-^
Comments (0) | Permalink