Well..:D
I'm sorry but, it had to be done..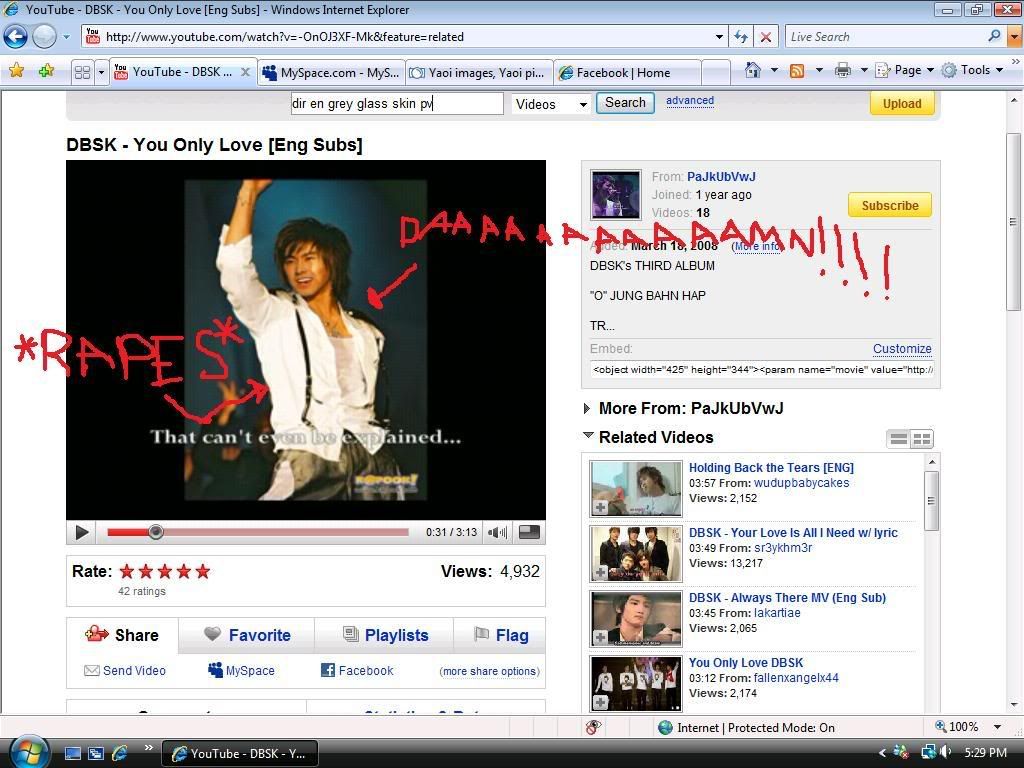 Sorry to all you YUNHO FANGIRLS~
[I won't name names _~]
His sexyness made me rape that picture.
AND YES. I can watch sexy videos, look at yaoi and Myspace/Facebook at the same time,because I'm cool.
Well anyways I have to go to school now. Sucks DX.
enjoy the video on my site because it's really cute ♥
Hearts