hello again ppl! i decided to change my uber boring background.. mhmm i hope u think it looks better.. MUAHAHHAAH ive been searching all around for wallpapers and stuff.. lots of fun looking at anime pictures..
should i post them here.. hmm maybe i should! nah.. but i lost all the link to them.. T.T
i guess i could go look up think link again huh?
ok.. so today, i was like standing in my teachers office, cuz everyone hangs out in the band room and Mr.Wiley is cool and he lets them hang out there.. we were all talking ya? and this girl comes in.. pronounce her name Yuni cuz i dont noe how to spell it -BLEAH- and she sed hello! i was like.. hello! and we both waved..
and after like 5 seconds we werent done waving haha. i went on for like a minute lol. kinda fun tho.
its always great to have random things in your life, for better or worse. Put it this way neh, would u wanna stick with the routine u had since 3 for the rest of ur life? gawd make some change!!
random ppl rule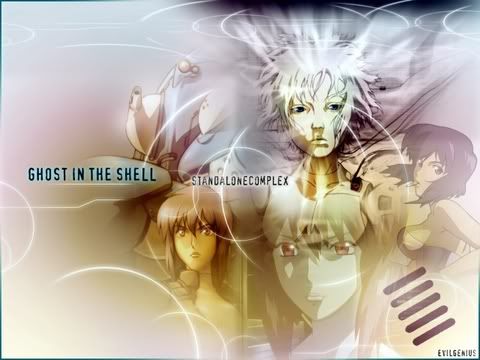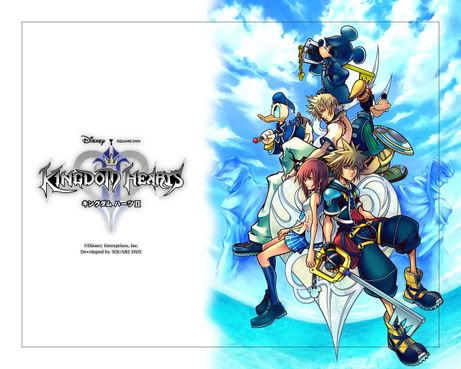 EVERYONE SEEMS TO HAVE FORGOTTEN ABOUT STAR WARS!!! T.T well.. i found this mv with it.. going to halo's music lol
Comments (3)
|
Permalink
umm. yea


Welcome

trial run.

well weekends over... T.T

ive been playing kingdom hearts 2 and working on the pattio for most of it anyways. And it really wasnt that much fun...

however, i did get time to go to ppl's sites and see several new ones as well. Hopefully ppl will remember to come to mine... T.T Most of the ppl's online have already finished school. I'm on my last stretch, trying to make grades an everything

wish me luck! ^^

Unwritten

Natasha Bedingfield

Comments (1)

|

Permalink

Saturday, May 20, 2006

---

dasfas


Welcome

trial run.

aaargh im so tired today..

really sry.. but i dont feel like im up to looking around for pictures and youtubes..

i'll go take a nap now....

(hangover) !!!

Comments (4)

|

Permalink

Friday, May 19, 2006

---

huh


Welcome

trial run.

hey happy weekend to everyone!! woooohooo yeah lets party all night loooooonng

OK OK ive been meaning to ask everyone for a while now... and discuss this topic.

do u think that light represents good, and shadows represent bad??

personally, ive always thot its a common misconception that ppl say that. the reason ppl fear shadows is because they cant control or understand what is just beyond their sight. light isnt always good as well, it could be blinding and it might distract you....

on the other side there are always the cliches to look to... its a very... interesting subject... just thot id bring it up!
anyways..

Comments (0)

|

Permalink

Thursday, May 18, 2006

---

hey.. umm nothin to really post about


Welcome

trial run.

O yea!

so this one time..

i was shopping at this grocery place

azn grocery store... yup

and i was like...all walkin around right?

( i went w/ my mom.. shes like shopping on her own and i move the cart around)

so then.. i went to this one random aisle where there isnt any ppl.. and i stand there looking at really odd things like...

ONION CHIPS!!!

=BLEAH=

and i turn around, all of a sudden, theres this fiery hot azn woman standing right next time me!!

she wasnt even glancing at me...

i was sooooo shocked and i stood there for like 3 seconds.............1........................2...............................3

and i turned back as fast as i could.. i was like

WaO.oh!

reminder to self- women who shop at grocery stores are almost all engaged or married

T.T

i laughed at myself so hard later

^^

anyways...

new song! promiscuous! lol

and picture

Comments (3)

|

Permalink

Tuesday, May 16, 2006

---

hey ppl


Welcome

trial run.

lol i dont really have much to say

haha last post was weird no? seemingly no one commented.. or read it either.

ugh high school life is quite hard

everyone is sucha back stabber -BLEAH-

buh plz dun mistake me for one of those assholes who do nothing but gossip and chase after girls

and get horrible grades and everything else.

usually, i get straight A's and the highest or second highest ranking on Testing along with participate in band, and usually coming in 3rd place when we run for P.E. that means like... less than 6 minutes for 1 mile

but i also cant stand geeks as well. Its always best to be well rounded right? so ive dipped my finger in social life here and there

speaking of which... another poll!

^^

plus... Ridin Dirty!

and o yea.. gawd i love warcraft

Comments (5)

|

Permalink

Monday, May 15, 2006

---

bla bla bla


Welcome

trial run.

OMG my friend and i... shes like coming on to me

(ima guy)

so im like wtf! i only met u 3 days ago!

and now today, shes all asking me to describe orgasms

(!!!)

shit!! she gave me her fone number 2 days ago!!!

AAAAAAAHH and shes hot! i wont be able to resist.. any longer

any help ppl??

plz?

T.T

cool picture...

sasuke and naruto ... its alright

Comments (1)

|

Permalink

Sunday, May 14, 2006

---

asdfew


Welcome

trial run.

WOOOHOOOOOO!!!!

i made it into marching band lol ^-^ sooo happy

-sigh- hope everyone is having a good weekend..

despite the fact that i made it in,

parents are making me help them dig up the backyard

to put in the new pattio (we doin this ourselves)

to lower the cost.. T.T gawd my legs hurt

more utada ^^

O YEA... CAN U PLZ TELL ME WHICH WALLPAPER U LIKE BEST??

Comments (6)

|

Permalink

Friday, May 12, 2006

---

lol


Welcome

trial run.

yay! its da weekend!!

any of you ppls been testing this week?

ugh we have its been like 10 hrs of nothin but testin straight... wish me luck neh? haha

i wonder why my posts are so short

Question: what kinda grades do u get??

or used to get

mhmm mhmm

i'll be talking to friends and finishing up Kingdom Hearts 2!!!

(gosh its so easy!)

more jpop!

utada hikaru this time

First Love

along witht his cool picture! ^^

Comments (6)

|

Permalink

Pages (13): [

First

][

Previous

]

3 4 5 6

7

8 9 10 11 12

[

Next

] [

Last

]