TIME/DATE POST WAS WRITTEN:
9:36pm, Monday
MOOD:
Exausted
---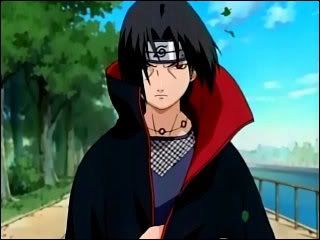 School was kinda boring today.I had my science test and I have a Math test tommorow.
There was actualy an anime on yesterday, but I didn't watch it because it looked realy boring.I realy miss my satelite.I wish it could be Wednesday so I can download a new Yugioh GX and Naruto episode that just aired in Japan.-_-
I finnaly got a decent layout for my YGO/Naruto forum.Please check it out, and if you haven't joined yet then please join and try posting.Click
here
to go to the forum.
Welcome, shinobiwolf to the Naruto Fan Club!
The NFC also has a new affiliate,
The Haruko Fan Club
!^_^
I'am sorry again if I didn't get to everyones sites today, but thanks for the 31 comments.^o^
:::Matsuo:::