Hey guys! I know itís been a while. But next week is finals for me, so Iíve been trying to get in all my fun time (not study time, lol) while I can, along with creating lots more mind-bending works of art. Well, not mind bending. But some are pretty cool, Iíd say.
In any case, thanks for all your birthday wishes! They made me feel better because I was having a pretty crappy day. I donít really want to talk about it. But I got MarioKart DS, which is so great, except for the ungodly amount of blue turtle shellsÖIn any case, I basically love it. I also got some Alan Lee books and posters, which is really cool. Heís this really great LOTR artist that helped work on the movies.
But my personal favorite is the original star wars trilogy soundstracks. 6 discs of nothing but X-wing fanfare, baby!
Oh, and the best thing that happened to me today was I actually WON a contest! I won a Mr. and Mrs. Smith DVD! Iím so excited, I never win anything, lol. Oh, I also got my Game Cube back today, which is really great, because I shipped it on Saturday, and it only took 5 days for them to receive, repair, and ship it back. Plus they also replaced the fan, which I didnít ask them to replace, and Cubey is in top condition now. So if you donít mind the semi-high costs of Nintendo factory repair, itís really worth it.
Unfortunately, my school wireless networkís a dipshit, because it wonít let me access heir wireless network with my Nintendo DS.
My computerís also acting funky. It turned itself off 6 times yesterday. I have to call the Toshiba people this weekend.
Donít expect me to really update at all this week, cause I have fianls, but after that I have 5 weeks of holiday break. Oh, I also took this picture in a parking lot to show everyone here: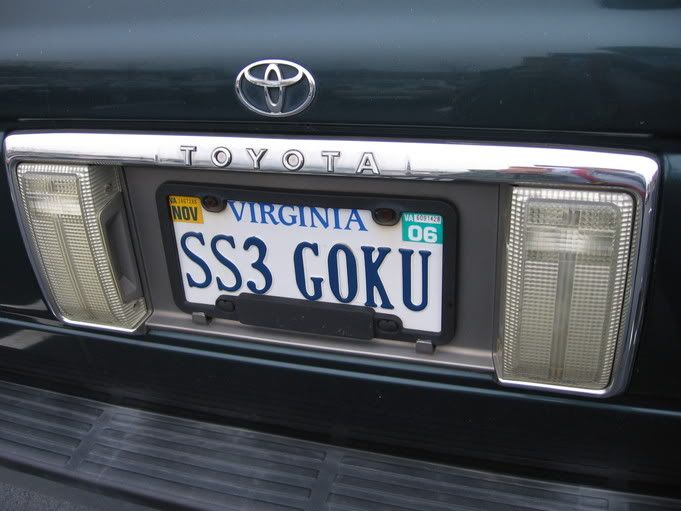 Silly DBZ geeks. Anywho, hope everyone has a great weekend!
-Red-
Comments (11)
«
Home