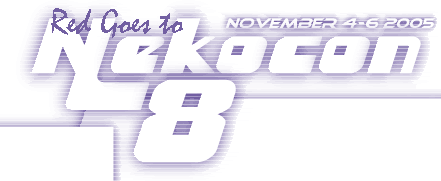 Well, Sunday arrived, the laziest day, but I still had fun with my new con friends, and we got lots of pics in.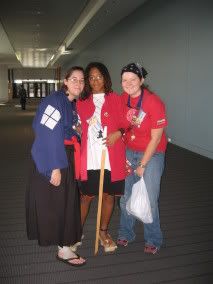 Awwww...I love Jin and Mugen!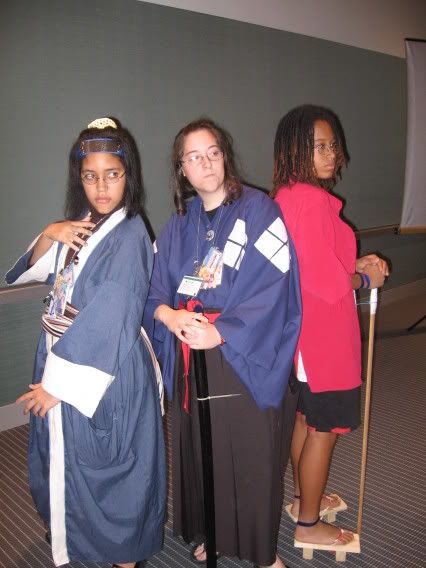 Hehe, here's another one for them.

Itachi's livin it up on some weird musical whack-a-mole game...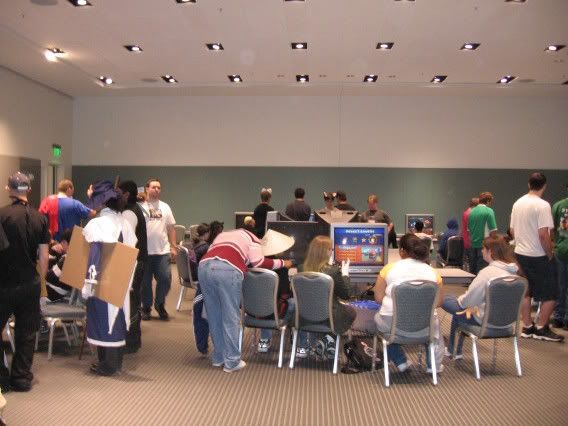 The game room.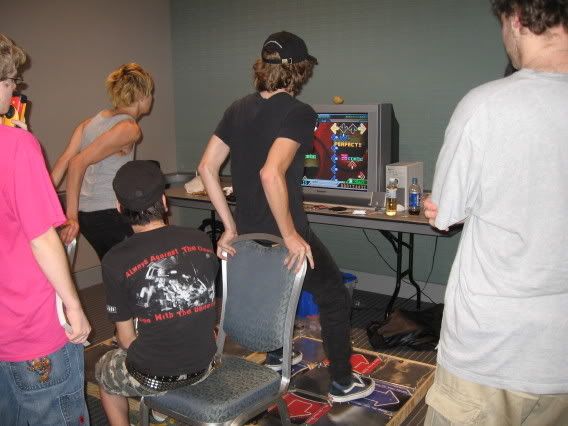 DDR fest right there...
Dealer's room.
More Dealer's Room...
The "W" as we called it, cause basically this dealer (who was this very nice, excited old Japanese guy who was so cute, in that old dude way) had it set up in a giant W.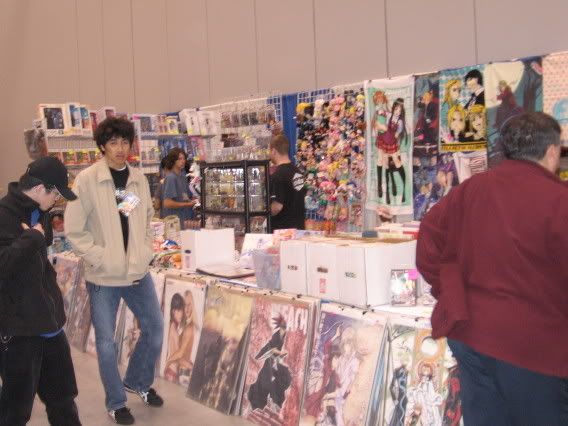 wOOt, posters!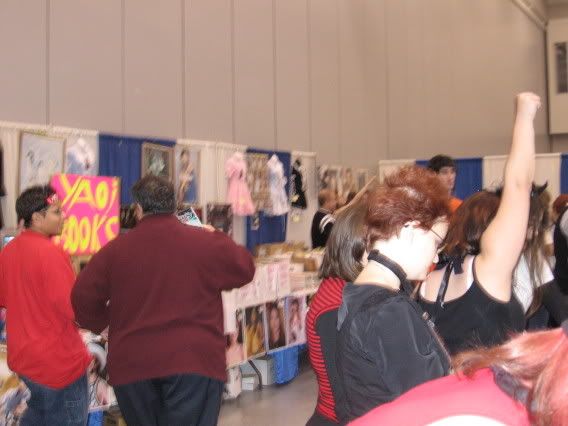 One of the many Yaoi/Yuri/Hentai booths.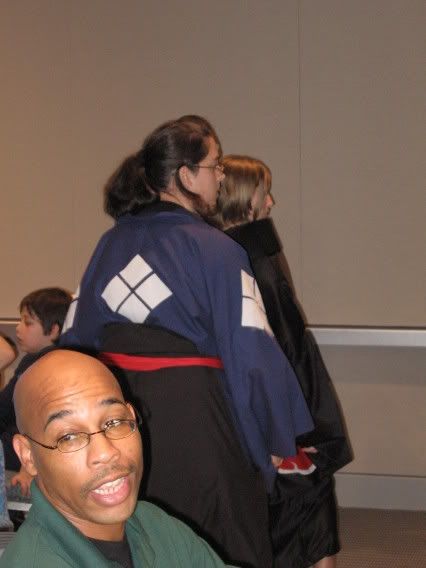 My good friend Jin ready to kick some serious ass on the DDR pad.
And now, for the crap I bought! I probably spent close to $250 bucks. Ouchies.
Manga! Naruto's for my bro, it's the first issue in Japanese, I'm trying to get him to like anime, but also give him something beneficial for his studies. After all, the Naruto manga in Spanish helped me!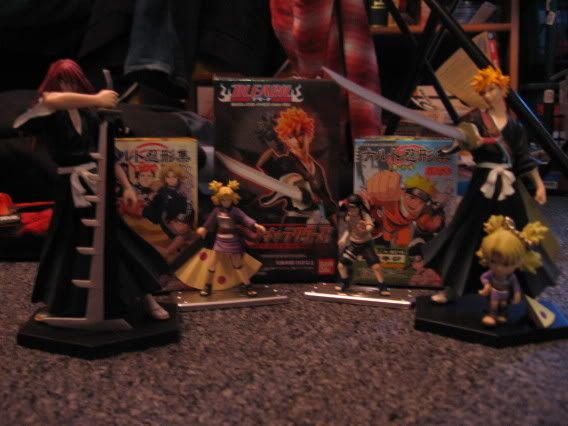 Action figures! That Renji one's so hot. Anyways, Renji, Temari, Neji, Temari key chain, and Ichigo, of course.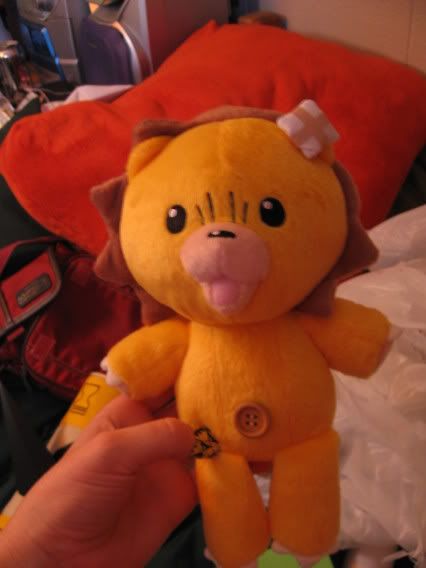 Kon plushie!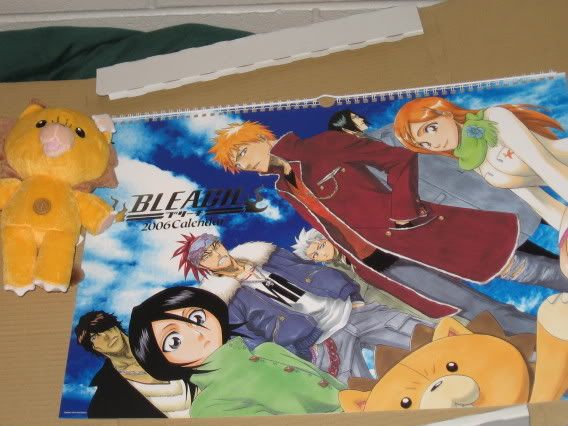 GIANT BLEACH CALANDAR. Kon's there for comparison.
Naruto card deck.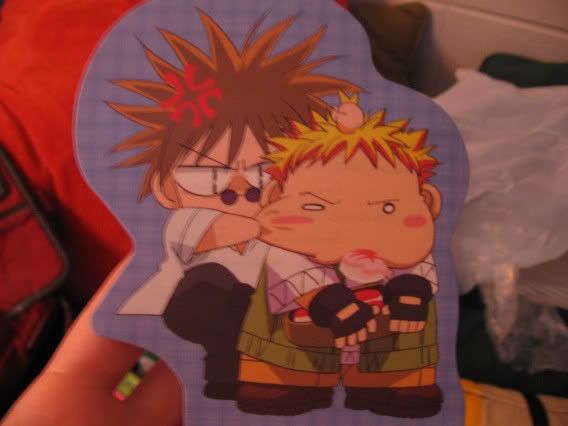 Get Backers note pad! The only GB merchandise I saw there. -_-;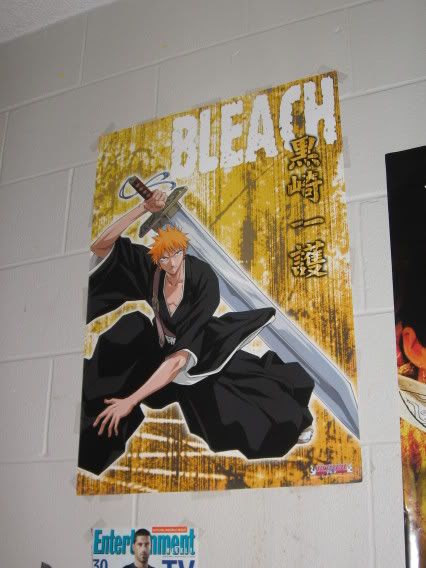 Ichigo poster for the dorm. Oddly enough it's lined up with my House of Flying Daggers poster so it looks like his sword is branching off into Ziyi Zhang's...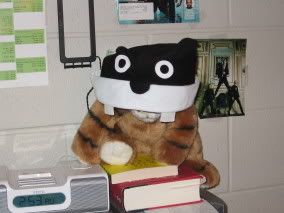 The hat, of course.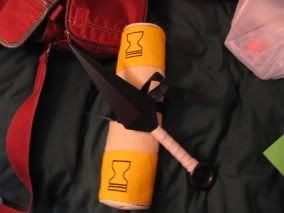 The kunai and sand ninja scroll/pencil pouch.
And that's it for Nekocon 8. I hope you loved all the pictures, I had fun taking them. Once again, if you
hven't seen them all, just scroll down. That's all from Southeast VA. Red out!
-Red-
Comments (14)
«
Home