So I got to school and my computer totally doesn't support World of Warcraft anymore. Which makes me sad. So while I'm investigating my hardware and getting updates and trouble shooting and e-mailing help desks, I guess it's back to updating.
Which I do miss. So I guess you guys need some pics from my LA trip I took like 3 weeks ago? Ok, we'll start with the Warner Brothers studio.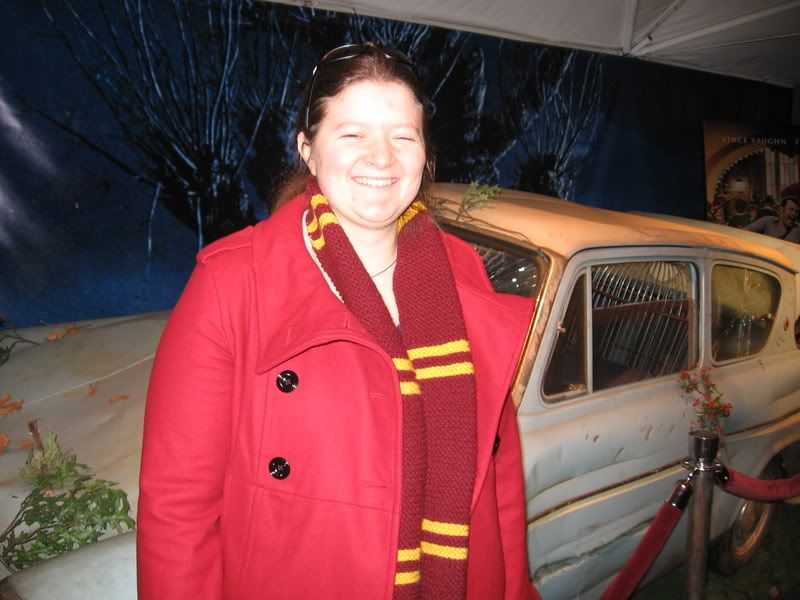 So yes, this is the actual Ford Harry and Ron drove. There was a much bigger Harry Potter prop room in the museum that had everything from every movie, but no pictures aloud. Same thing with the room that had all the 300 stuff. We could take pictures of these though: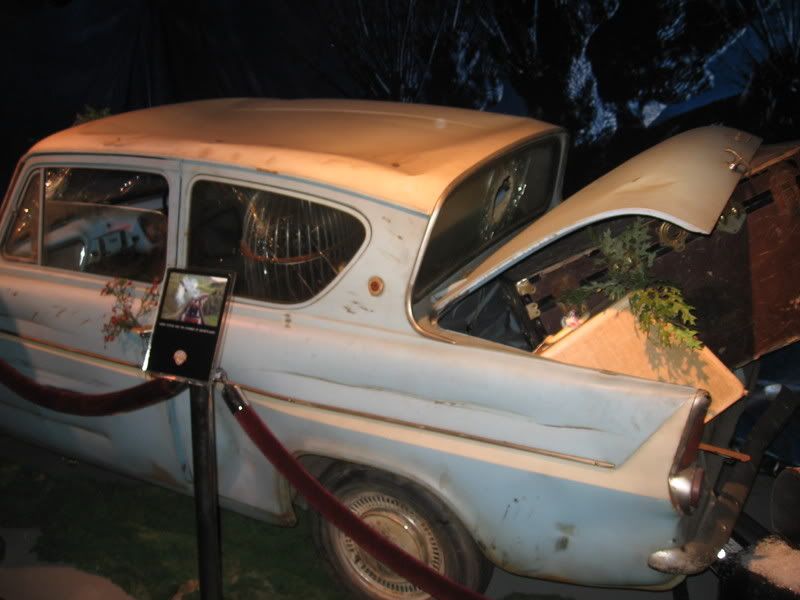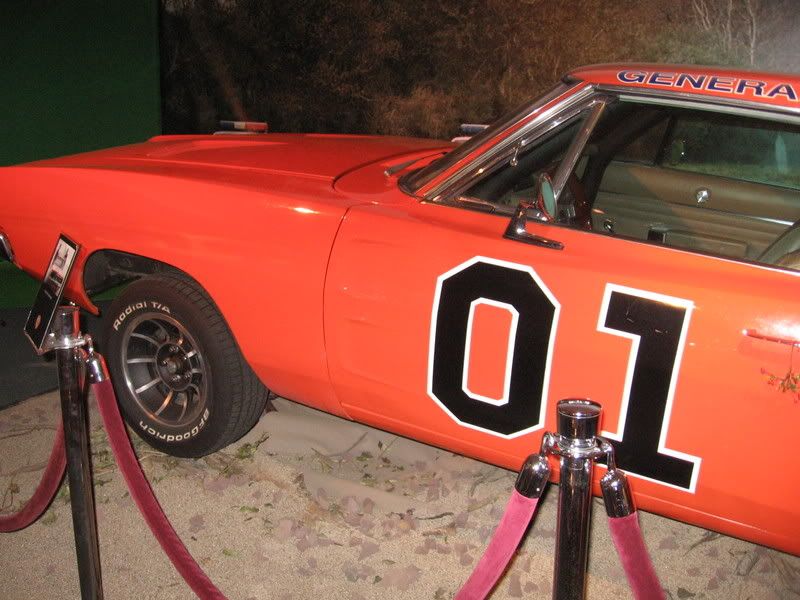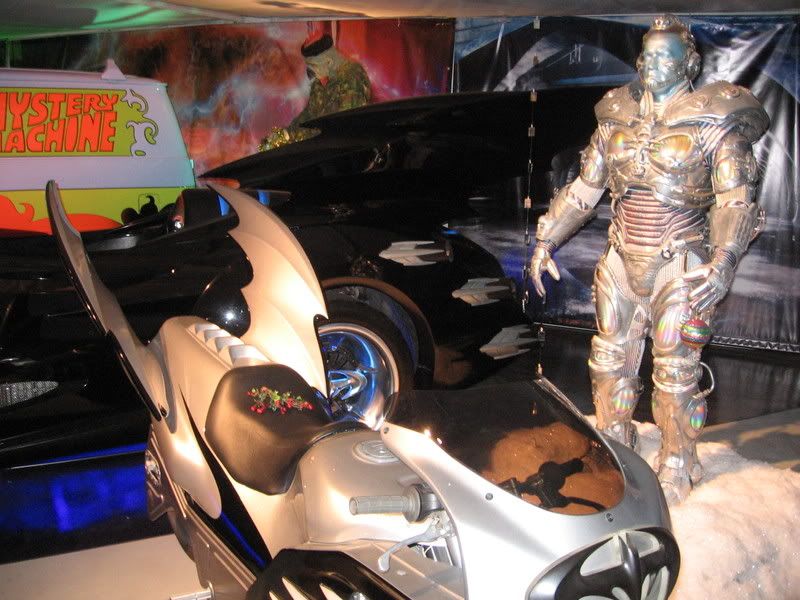 They only had stuff from the WORST BATMAN MOVIE EVER, BATMAN AND ROBIN, which I was kinda dissapointed by. I did by a huge Batman mug. Seriously, this thing's like, a quarter gallon. Guess Batman needs his coffee.
So, while on the tour, the guide stopped at this point and asked us why there was no water in the tower anymore. I said "Cause the Animaniacs live in it?" He seemed genuinely surprised that someone knew the answer, and asked me to sing the song. However, I refused.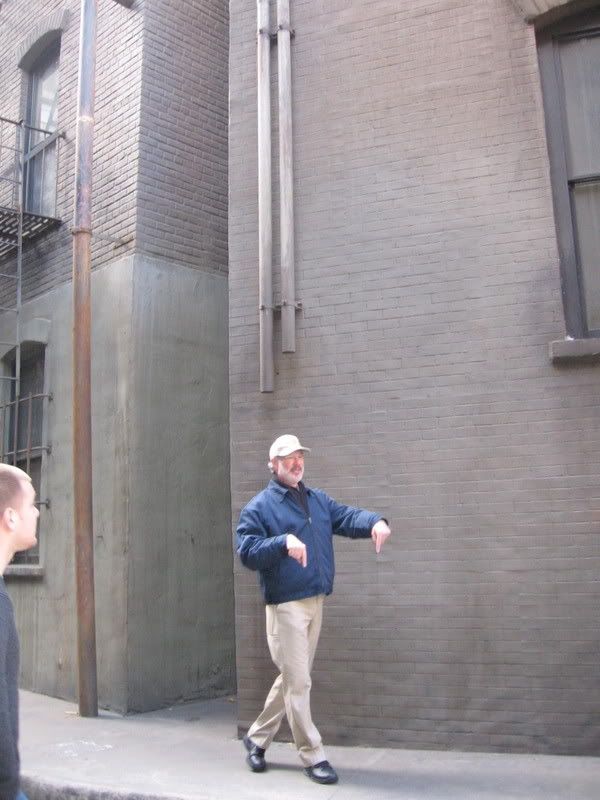 "This is the place where the famous Upside-Down Spidey Kiss Scene was shot!"
They actually do call it "Spiderman Alley" on the lot.
You might recognize this street from a few different movies such as Road to Perdition and Rent:
Every time there's a new movie, they have reserches reserch the architecture, and then strip down all the faces of the buildings, lamp posts, parking meters, pretty much anything you can imagine. They have a metal works shop on site (they made all the POTC metal things there, we saw the lamps as proof) that other studios come in and use as well.
There's also a rural town area where things like Gilmore Girls, the Music Man and the final episode of Seinfeld was shot.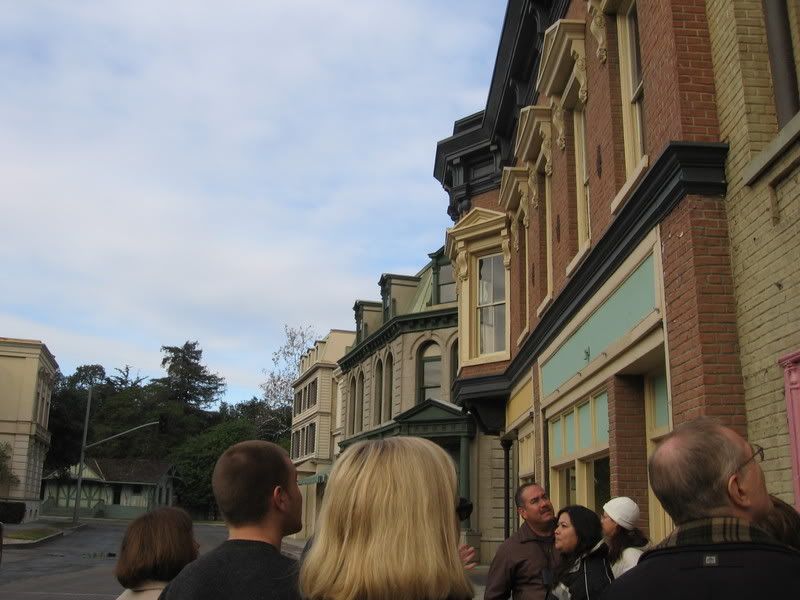 They do have a storage prop facility on site that other studios borrow from as well. And perfectly preserved in that warehouse was...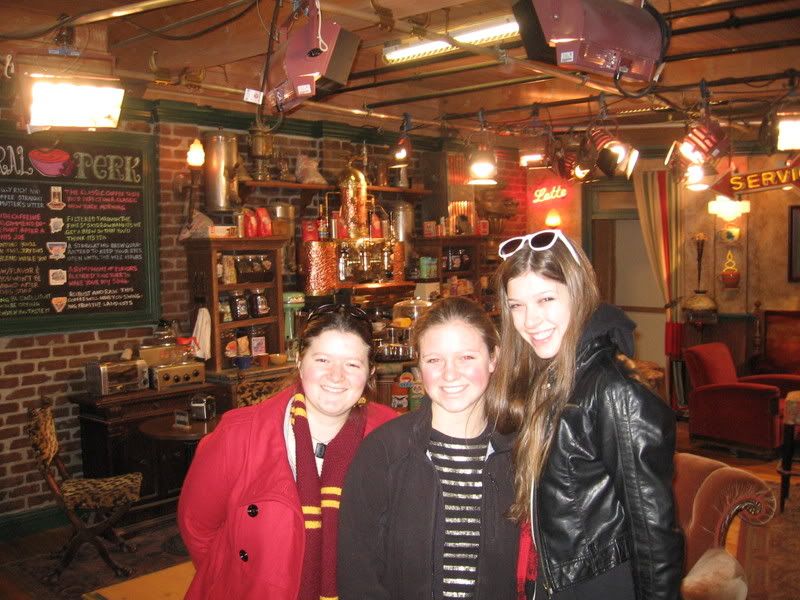 Oh em gee, CENTRAL PERK!
You couldn't actually step in the set, but it was pretty awesome. Those are my cuz's by the way.
So if you do go to LA (or if you live there) check out the WB tour. It's really awesome. We also visited the set of Two and a Half men, haha.
That's it for tonight! Take it easy everyone!
Comments (4)
«
Home