Well, I don't really have the patience to go into quite the story mode like certain Chuck Norris lovers I know, but I'll try my best.
TIME: 12:00 PM
LOCATION: NEWPORT NEWS, VA
DESTINATION: ARLINGTON, VA
Well, my friend and I left from his house around 12 noon. We were stoked. I had just bought the new Dane Cook album to listen to on the way up, had the Sat Rad ready to go, and we entered the freeway and BAM. Traffic! At noon? Very weird. We munched quietly on our Chik-Fil-A sandwiches, and inched slowly along I-64, a two lane freeway that goes from Norfolk VA to Richmond, and some other places. Normally to go from Newport News to Williamsburg is about a 15 minute it drive. It took us 50.
That part's boring. Skipping ahead, 3 hours or so...
TIME: 3:10 PM
LOCATION:CRYSTAL CITY HYATT LOBBY
MOOD: ECSTATIC, BUT ALSO PISSED IT WOULD COST $30 TO PARK MY CAR FOR THE WEEKEND.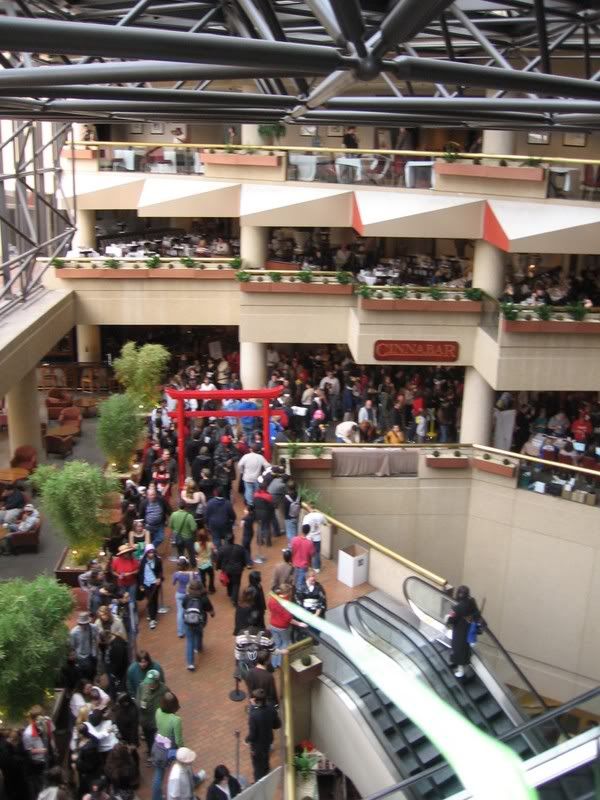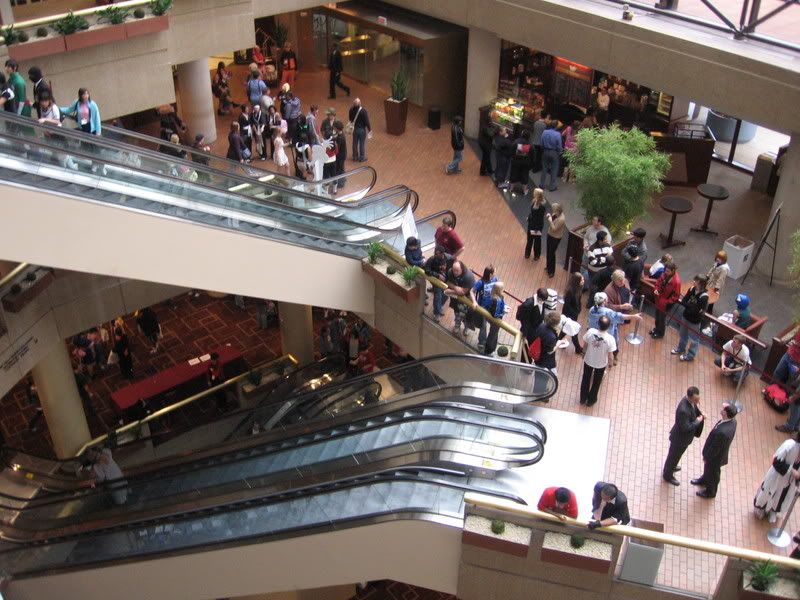 We met up with my friend, dodging other uber nerds so we could get the roomkeys, and then we attended her panel "Elitism In Cosplay". Well, her and a few friends. It was very interesting. We talked about what defined elitism, told stories of elitist, and shared personal experience. Basically, a cosplay elitist doesn't have to be a cosplayer themselves. An example would be someone that goes up to a cosplayer and says elitist things that can be negative or positive. Not to be confused with constructive criicism, examples include:
"Wow, that Yu Gi wig is the best I've ever seen."
"I saw another Sora cosplayer, but you're way better than him."
"Your jacket sucks."
"You're the lamest Sakura here."
"Why did you add that accessory? It doesn't fit the cosplay and it looks horrible."
Basically, cosplaying should be a community. However, due to a young age demographic and quite possible immaturity level (I think everyone on this site can attest), cosplaying is seen as a much more competative and combative hobby than it should be. It discourages alot of people from participating or to have what could be really great cosplayers participate because the hostility is too high. We talked about a lot more than I have room to say here, but that's the general idea. Just be aware of the things you and your friends say.
So after the panel, my friends changed into their Sokka and Toph cosplay and we walked around exploring/looking for trouble. Here's what I found!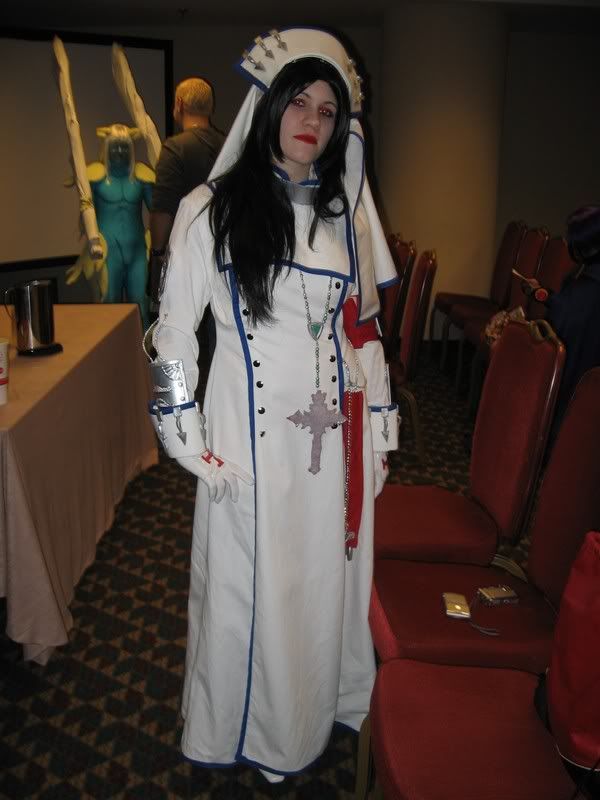 First pic of the con, a really nice girl I met at the panel cosplaying a character from Trinity Blood. Sorry, I don't know the name.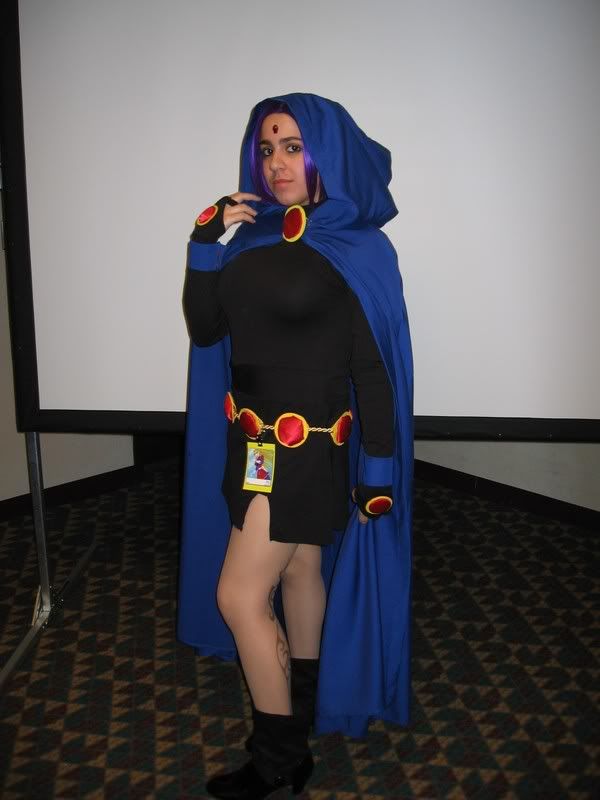 Woo, Raven!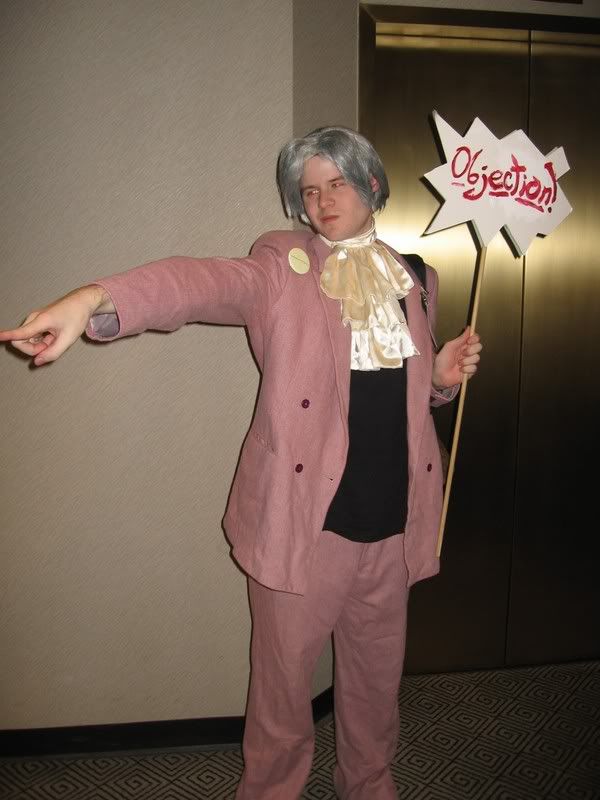 Edgeworth!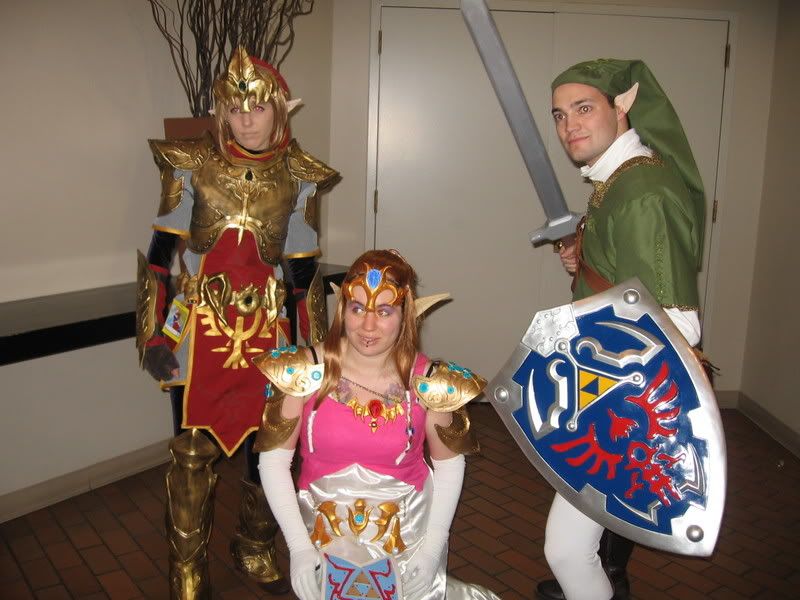 These cosplayers were really good. I was so impressed with the invincible armor especially. It's a really neat idea. There was also a Zora Armor cosplayer which looked great, but unfortunately I didn't have my camera with me when I saw them.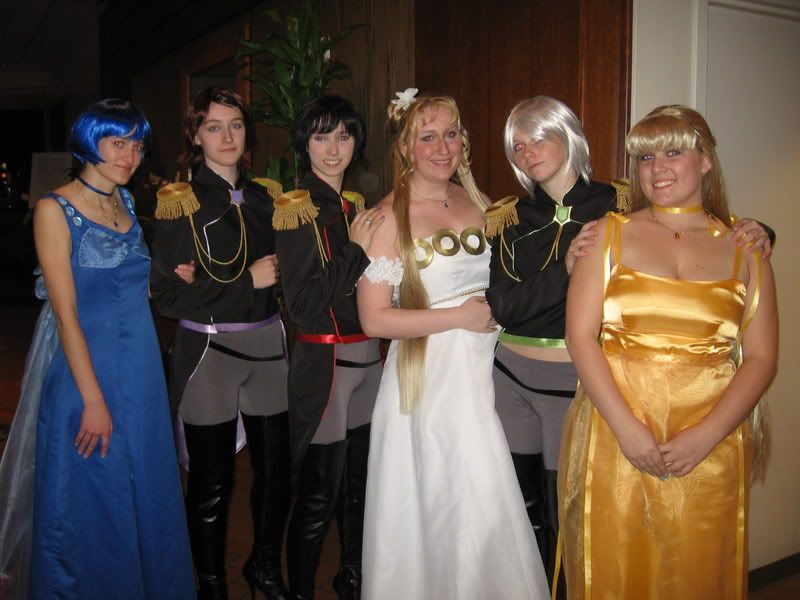 Not sure who they're cosplaying, but they look good.
Pimpin' Urahara. There were A LOT of Kisukes there, but this was the most original one, I thought. I don't have many pictures of Bleach cosplayers or Naruto cosplayers, because there were so many. Sorry bout that.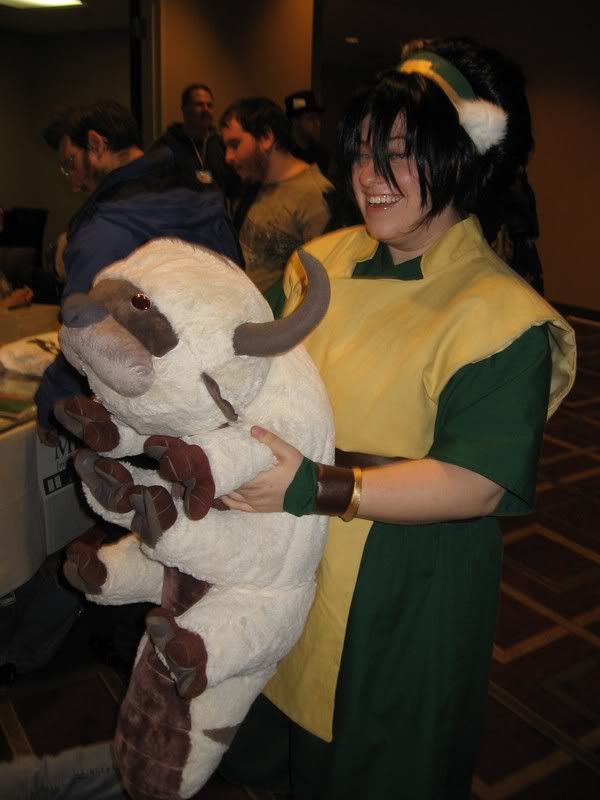 My friend, Tsunade No Hime over on cosplay.com, sports her Toph outfit (complete with blind contacts) and finds a giant Appa!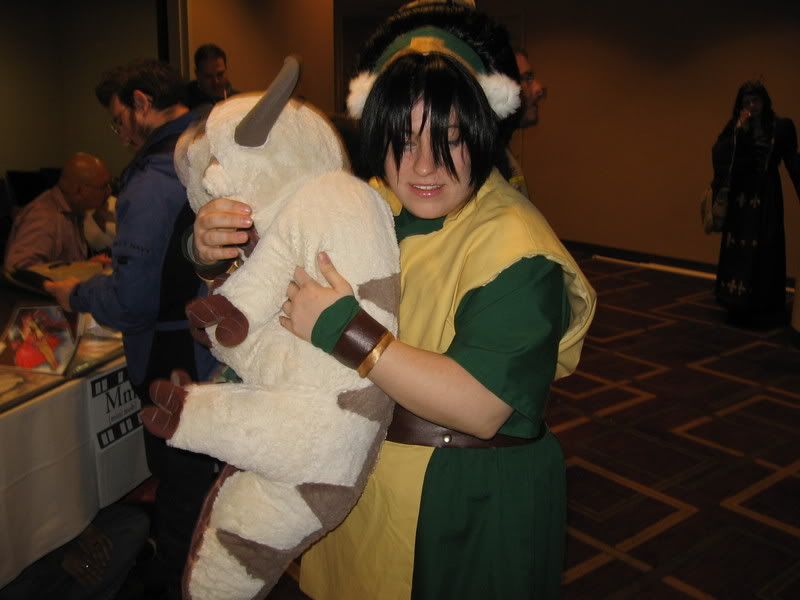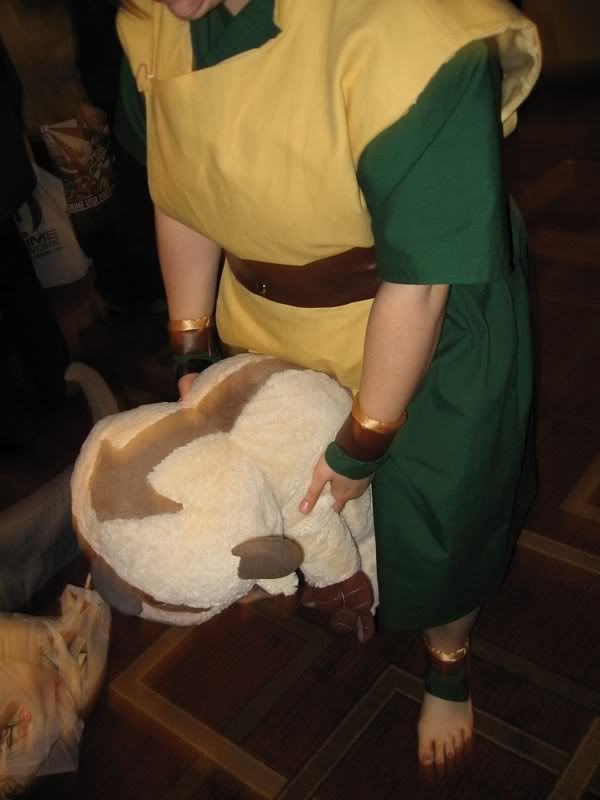 Totally took that picture by accident, but so worth it.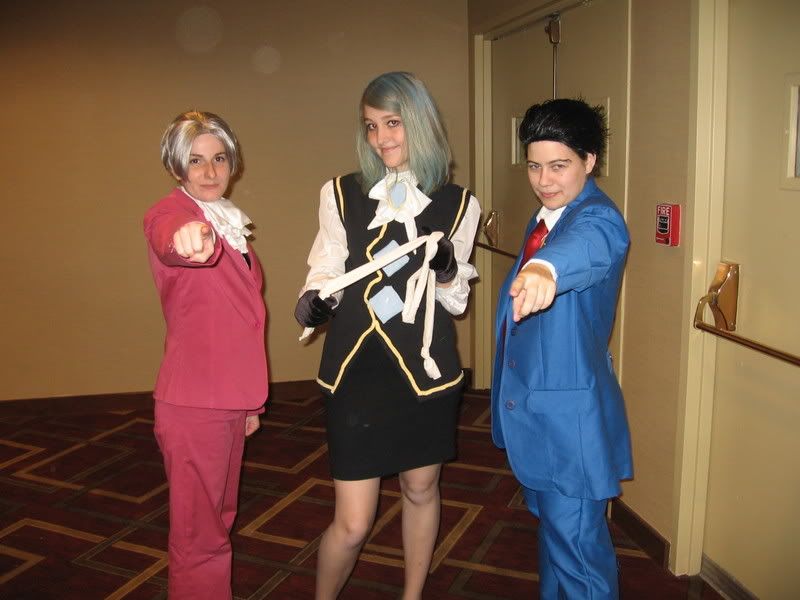 The whole Phoenix Wright gang!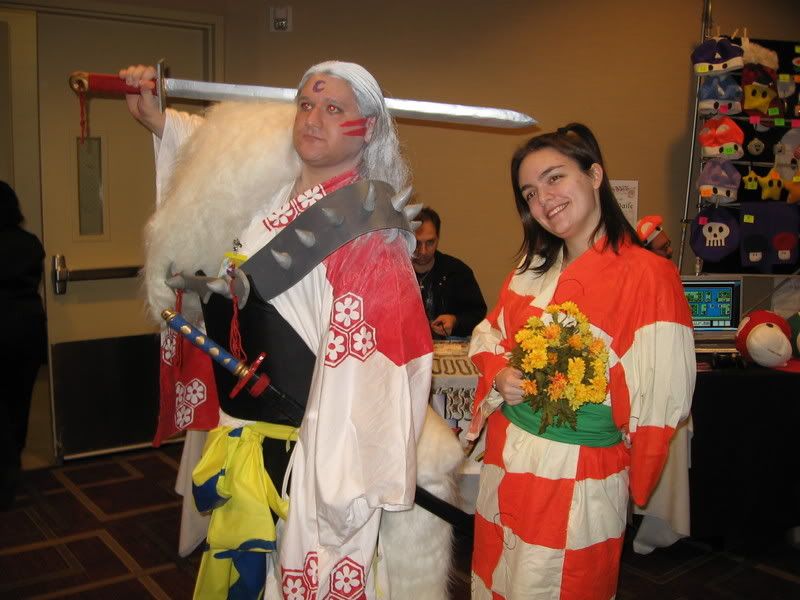 Inuyasha fandoms have kind of died out, as is the way of DBZ before it, and Gundam Wing before that. Naruto's next, then Bleach. But this guy had a sweet Sesshomaru happening.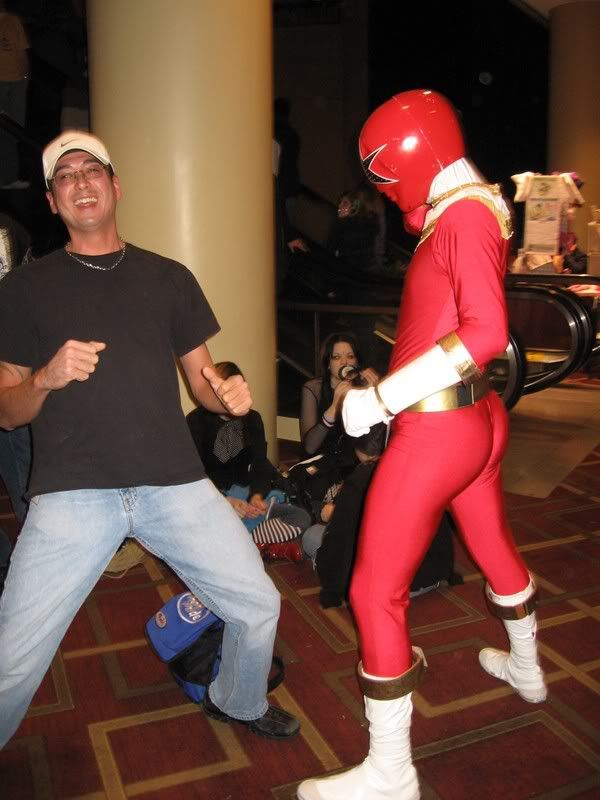 TIME: 8:30 PM
LOCATION: CVS PHARMACY
After dinner at a Thai restaurant, we went to the CVS to pick up some bandages and condoms for Sokka. I'm not sure why he needed the condoms, as he got no action the entire weekend, and is single.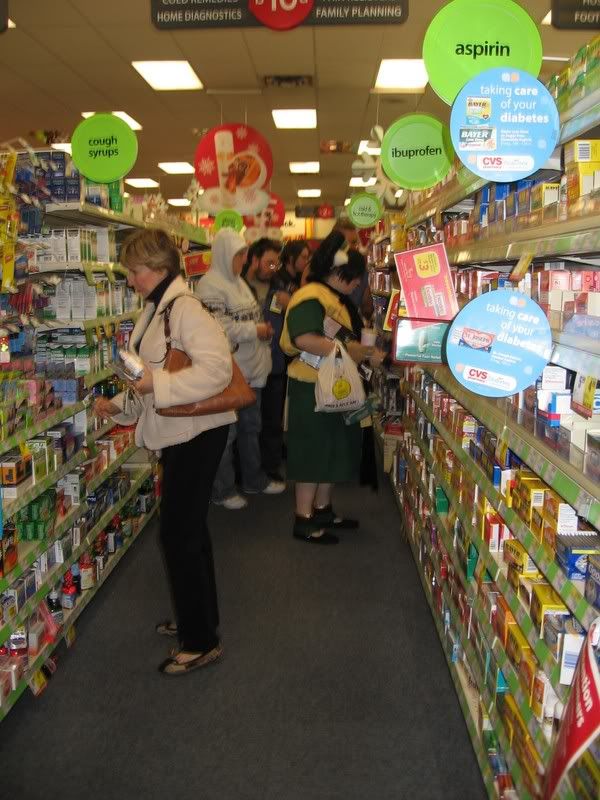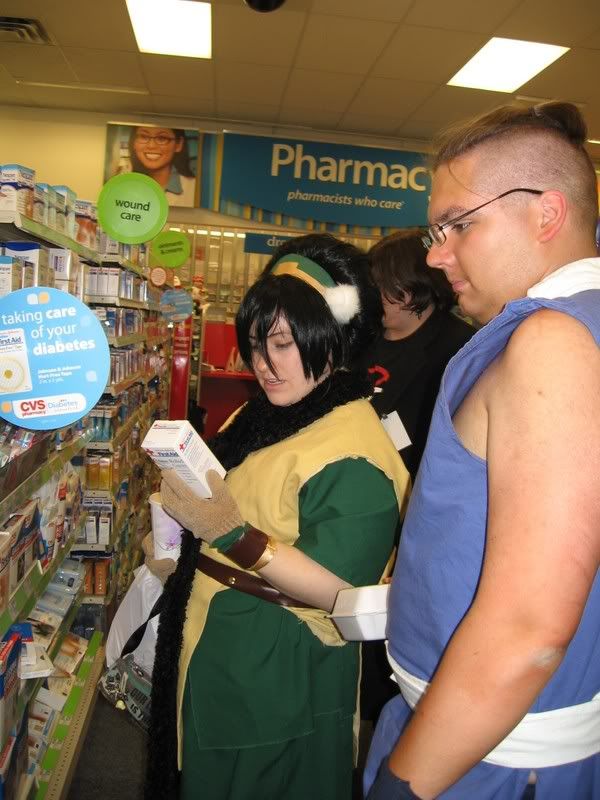 TIME: 11 PM
LOCATION: HOTEL ROOMS
After we returned, we chilled out and got our things read for tomorrow. We were going to bed early, because it'd take us two hours to make Aang's bald cap the next day...
Comments (5)
«
Home