I don't think I have enough room in my car for all my crap. It's two thirds full already. All I have left is one of the back seats and the front seat. I don't think my shit's gonna fit. Craaaaaaaaaaaaaaaaap.
In other news, I'm TOTALLY caught up in the Nartuo manga. And can I just say Konohamaru has the best jutsu ever. Observe: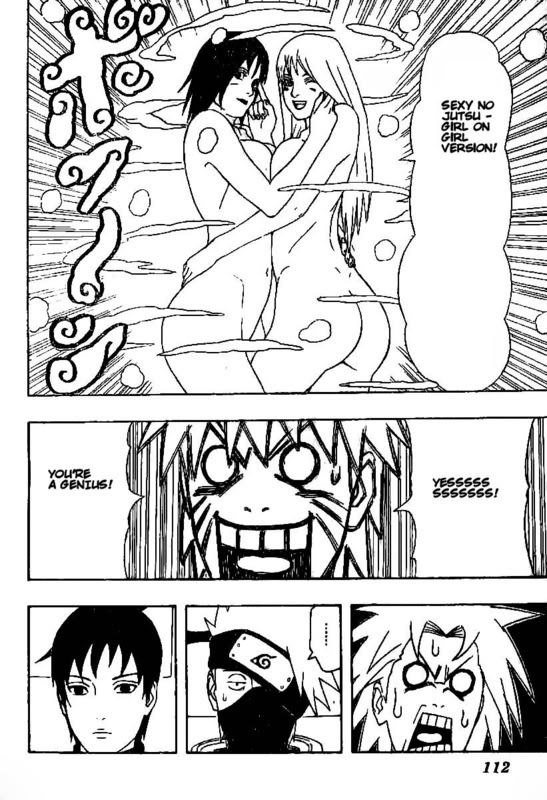 So, Sakura complains that won't distract anybody to which Konhamaru promptly comes up with this little diddy: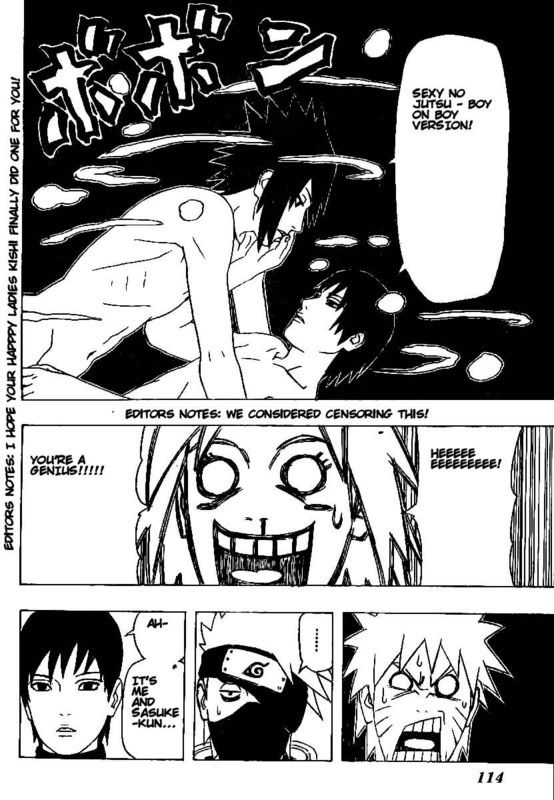 Hahaha, I LOVE it. Don't flame me, yaoi-haters, it's cannon! Hehe.
So anyways, just wanted to share that with everyone. I'll do a better update when I get home, finals and packing has worn me out.