Look around all you want.
You'll still be bored.

Ponnchi.deviantart.com

Mine.:] You check it out.
-----------------------

~Ello. My pen name is Ponnchi as you can see.

I'm currently a fishy and trying hard to get flawless grades... D: (Ain't going to well.)

I'm Blackorean. ( AZN pride! XD )
I dye my hair every year, so it's a maroon right now.
Maybe in a few months I'll have blue highlights...

I ABSOLUTELY LOVE PETS.
But i only have two fishes.
(WHICH I AM VERY PROUD OF!)

I like any kind of freaking music,
pink & Mint green are my favorite colours,
and I have a werid fetish with emo guys... .__.''

I have three animes I wanna make.
One is Latte ( Which is basicly my life how I want it.)
, and the other two...Well...I can't tell you 'bout them, yet.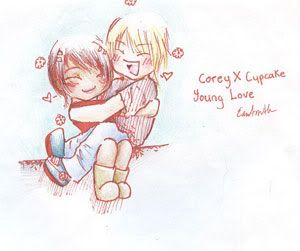 <3