Tainted lover.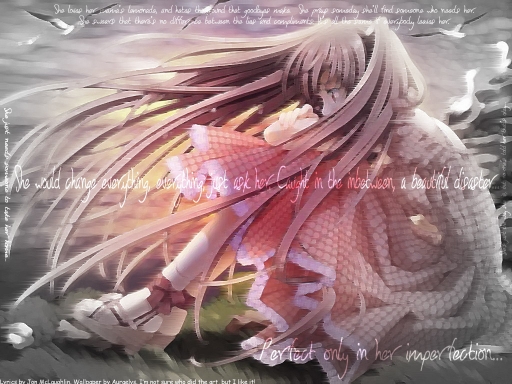 A hole fills my heart as i struggle not to let the sadness into my eyes;
My entire society floated inside her arms but today she let go;
Sending me into an empty pool of confusion and misunderstandings.
Tainted...
Her voice comes to a whisper as nothing in the world seems to matter;
Human faces all become blurred as you think back on the only face you saw through the crowd;
But as you look pass the faces you can't find her now.
You start to break down...
Pieces of your heart dip onto the dusty surface as it crumbles soon after;
Ain't it beautiful? Do you enjoy my pain or is it not the game of the year yet?
But what does it matter some would love to hurt me just as she.
So take your shot...
I'll spread my arms wide with my eyes dead like my torn bitter heart;
I'll tell you to grab an arm or a leg so you could rip me apart;
Then let me soak within my own mess.
The results of all the broken pieces i have yet to get.
+Mellow+
==========
You might want to ask but believe me its better if you don't even know goodnight city.
Robert