Music
Updates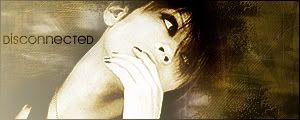 ©Jigglyness

May 20 2007 10:08PM
So I lied. I ended up posting today. XDD haha. whoops. I actually found some time to update before I go to sleep. :] yay.
so Friday I got my award for winning the patriotic contest. It felt kind of weird because it was during 5th period. so I got my check then went back into class. In class we made slime and silly putty. >.< from scratch. BWAHAHHA. my slime was so fun. it was all jiggly [haha]. it was fun though.
Saturday. after bowling me and my sister went to the mall [I mentioned this yesterday too]. We stopped by a whole bunch of shoe stores to look for shoes but didnt get anything. after my sister got her ring, we stopped by hot topic to buy the LP CD. I also got another t-shirt. They had special LP t-shirts on sale for $10 but they didnt have my size. it was either too small or way too big. =.= dammit.
SayanaChan
: I can't really compare their new CD to meteora because it's almost completely different. There is definitely more screaming but there is also not as hardcore as they were before. They have more of the slower tracks but there is still the hardcoreness. haha. It is more diverse than any of their past albums.
after the mall my mom brought us to shop for clothes but me and my sister didnt really buy anything. I just bought a wallet. *shrug*
Sunday. got to sleep in again. until my mom came in and woke us up. =.= didn't do much in the morning. later on in the day my mom brought us shopping again since we didnt really buy anything the day before. I bought another wallet while my sister got another pair of sunglasses. lol. basicly it was only my mom shopping for clothes. haha. came back and went out to eat with my cousins. we went to souplantation once again. usually we bring a party of 13 or more. haha. this time it was only 13. [i know. big family]. stuffed ourselves and came back. and that was my weekend. not too busy. :]
i was thinking of replacing my old buttons with some new ones. so some of you guys who have my button on your site, you might want to change it to one of my newer ones if you want. you dont have to. :]
toodles kiddies.
Comment or Die ♥♥