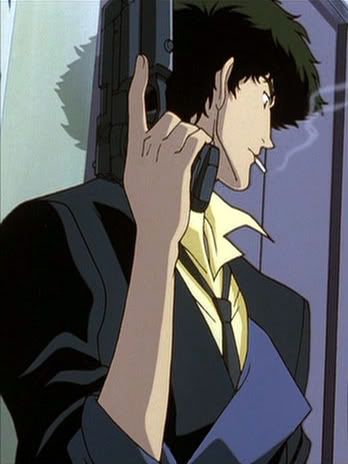 Saturday, 9:26 AM
"Kill us if you're going to. Just spare us the sound of your voice."-Hiei

"Loverboy If you let us go now, I'll give you the ability to breathe." -Hiei

Jet: Just posting to say goodbye. I'm flying to Florida tonight with my dad and sister. I'll miss all of you while I'm gone, and I hope that everyone has a great February vacation! 5 more days until my birthday, February 24! Yay!! Hope that you guys like the quotes. They are some of my favorites. Bye!!

Hiei #10: ..........