myOtaku.com: eternal mini moon
Welcome to my quiz results page. This section features the results from every quiz I've ever taken. 10 quiz results are listed per page, in reverse chronological order.
Result Posted on 08/24/07:
Vampire or Angel Love
1. Where the Hell is she? you think while pacing back and forth in the park. It's 5:30 and the suns going down and your waiting for your friend Amy and her new boyfriend to arrive. 2 minuets later.... You hear your name being called by someone. "_______!" You turn around and see Amy running up to you and behind her a guy with long blond hair (some of it in front of his face), blue eyes, fair skin, and buff (but skinny at the same time). Amy gives you a hug and says, "________, this is Ethan my new boyfriend."
a. Wow this guy is HOT!!!! (me: ur crazy)
b. I wish I had a boyfriend like Amy
c. Whats going to happen next? (me: wait and see) - ( My Vote )2. You smile at Ethan and say, "Hi Ethan, my name is ______." Ethan smiles and says, "Hows it going?" "______, me and Ethan are going to the Olive Garden tonight care to join us?" asks Amy. As you are about to answer Ethan says, "Amy I thought it was just going to be you and me." "_______ can come too Ethan." says Amy. "Okay she can come but only if she has a boyfriend and clearly she doesn't have one." Amy ignores him and looks at you and says, "So can you come?" (me: What so you say?)
a. Ah sure why not.
b. Nah you guys just go on without me. - ( My Vote )
c. I dont know.
3. Whatever your answer is and dont you dar change it! Amy says, "We'll be at the Olive Garden by 7:00 so we'll see you there." Amy then walks away from you holding hands with Ethan. (me: Where do you go?)
a. Go home and stay in my dark room alone.
b. Walk around the town for awhile and then go home. - ( My Vote )4. As you head home you dont pay attention to where your going adn you accidently bump into someone. The someone then trips and falls on the cement. "Oh my God I'm so sorry! I wasn't looking to where I was going." You say looking down at the person. He has short black hair, bright green eyes, fair white skin, and skinny but buff.
a. Now this guy is HOT!! (me: totally) - ( My Vote )
b. Who is he? I've never seen him before in the town.
c. Come on lets get on with the story pleaze!!!
5. "Its allright I really wasn't looking where I was going either." He says. Your'e transfixed on his face. "My name is Kraven. I just moved into town." He says again. You snap out of you daze. "My name is _______. Welcome to out boring town." You say blushing. You then look at his arm, its bleeding. "You're hurt!" you say. Kraven looks at his arm and says, "It's just a scratch. Nothing more. Dont worry about it. So would you mind showing me around the town?" You say?
a. I cant I have to go home.
b. Sure why not. - ( My Vote )6. Whatever you're answer is you begin showing him around the town. The last place you take Kraven to is: the sea. "This is my favorite spot in the entire town. I like to just come here at night and sit on the sand and watch the currents roll in. Its so beatiful." you say with a sigh. "Just like you." says Kraven. You look at him with surprise.
a. Oh my God he just called me beautiful! He is so mine! (me: *growls and you* back off he's mine!) - ( My Vote )
b. .....
7. You then smile at him, the full moon's light making you beautiful then ever. Kraven the begins to lean towards you. His eyes looking into your eyes. And thats a wrap! This part is now over. *grins evily*
a. Damn you! You had to end it just now?
b. More I want more!
c. Is he going to kiss me?! What is he going to do? (me: wait 4 part 2 and you'll find out!) - ( My Vote )
Quizilla | Join | Make A Poll | More Polls | Grab Code
Result Posted on 08/21/07:
Which anime are you likely to watch? (Gundam Wing, Sailor Moon, Yu Yu Hakashio or Naruto)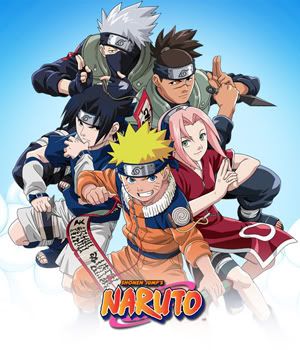 Naruto is the ninja show for you! Lots of kick butt action and cute characters, just watch out for the fillers there are lots of it for this show!
Take this quiz!


Quizilla | Join | Make A Quiz | More Quizzes | Grab Code
Result Posted on 08/21/07:
Who's your anime boyfriend? -anime pictures

Your anime boyfriend is a charmer and ladies manThis ones a real charmer!Anime World ---Fantasy---Types you go for;NiceFriendlyGood lookingGuysHe's real good looking and friendly no wonder he has so many lady friends,This little rascal is only in love with you and will protect you at all costs!!
What everyone thinks/saysThe girls; "She's soooo cool!" *All the girls make a Fan Club*The boys; "She's super Gorgeous........." *All the guys make a Fan Club*You: "Uh oh"
Take this quiz!


Quizilla | Join | Make A Quiz | More Quizzes | Grab Code


Result Posted on 08/06/07:






Result Posted on 08/06/07:






Result Posted on 08/06/07:






Result Posted on 08/06/07:






Result Posted on 06/06/07:
awesome





Result Posted on 05/25/07:
yes this is so true i love sasuke





Result Posted on 04/24/07:
shes awesome




Pages (5): [ First ][ Previous ] 1 2 3 4 5 [ Next ] [ Last ]