Updated:
Wed. May 31
Mood:

[tired]

So how was everyone's Memorial Day? I hope you had fun what ever you did. As for me? I worked, haha. Yeah, that was reeaal fun. But we did go out for Chinese afterwards, so that's a bonus.
As I mentioned last post, I am wanting to theme change this site. And already have the possible couples picked out… but inspiration is lacking. It is most likely going to be Heero/Duo. I just can't settle on anything that has motivated me to make something of it. Heh, I'm such a slacker.
New music… just cause I feel like it. I love this song, and it fits the mood. So enjoy.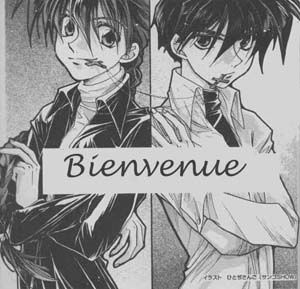 -------------------------------------
Professor Arturo: When it seems normal, there's often just madness underneath.
~ From the
Sliders
episode, Love Gods