Updated:
Mod. May 22
Mood:

[contemplative]

Drifting… Drifting…
What to post about? What have I been doing? o_O Yesterday was busy as hell at work, and it sucked. Next weekend will be worse. I usually like Memorial Day, all the pools opening up and such, but I'll be working all weekend this time.
Heh, I got this urge to watch Gundam Wing again, so I am. I'm almost to the end of the series. So at least that's been occupying my time. Mmm, Heero and Duo. And although mei-mei's gonna shoot me for this, mmm 1x2x1. I can't help it. Leave me with a show about a group of pretty guys, what do you expect.
And so none of the girls feel deprived, how about a little 1x2x1 for you as well?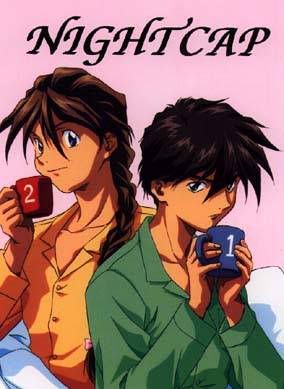 -------------------------------------
Tea: Uh, guys... what's going on here?
Joey: Well Tea, it's like this. There's two Yugis.
[jerks a thumb up at Yami]
Joey: There's the cool one up there, and the puny one down here.
[Yugi falls down anime-like]
Yugi: That's not how it works at all!
~ From
YGO
~